Japanese Art Festival Hosts Exclusive Screening of New Ghibli Title
http://www.japaneseartfestival.com
[email protected]
JAPANESE ART FESTIVAL HOSTS EXCLUSIVE SCREENING OF NEW GHIBLI TITLE!
We are excited to announce the latest dates for the Japanese Art Festival! On the 11th and 12th of July, Richmond Adult Community college will once again play host to 2 days of Japanese art, culture and anime.
One of the festival's many highlights is the UK premiere of Ocean Waves, a Studio Ghibli title previously unreleased in the UK. Fusing a naturalistic neo-realist style with nostalgic recollection of the anxieties of first love, Ocean Waves is a look back at the halcyon teenage years of Taku as he journeys to a high school reunion. Directed by Tomomi Mochizuki (best known for his work on Here is Greenwood and Kimagure Orange Road: I Want To Return To That Day), it was the first Ghibli title not to be directed by the studio's creators, Hayao Miyazaki and Isao Takahata. Screening courtesy of Optimum Releasing, this rarely seen gem of a film is a can't-miss opportunity for Ghibli fans.
In addition to the screenings, fans of anime and manga will have plenty to keep them occupied, with a range of activities throughout the weekend including an exhibition of manga art, manga workshops, and a cosplay masquerade. Dozens of manga artists and anime dealers will be exhibiting at the festival, making it an ideal opportunity to stock up!
J-Pop fans should stick around on the Saturday when there will be a J-Pop party organised by J-Pop Go (www.jpopgo.co.uk)!
Those who prefer Japan's traditional arts won't be disappointed either. Taiko drumming, a kimono fashion show, koto music, martial arts and traditional Japanese dance are just some of the performances on display throughout the day on the main stage.
Special guests include Japanese comics experts Helen McCarthy and Paul Gravett, as well as well-known artist Sonia Leong, author of Manga Shakespeare's Romeo and Juliet and the Manga Self-Help series of books amongst others.
Worn out from so much Japanese culture, you can relax in the open cafe area, which will be serving a range of Japanese refreshments, from festival food such as takoyaki and yakisoba, to old favourites like Pocky, bento and sake.
The venue is easily accessible by tube, bus and British Rail. Entry to the festival, screenings and most of the activities are free.
Ocean Waves (c) 1993 Saeko Himuro - GN all rights reserved. Distributed by Optimum Releasing Ltd. Artwork copyright Optimum Releasing Ltd.
All Rights Reserved. 
Japanese Art Festival
Venue: Richmond Adult Community College, Richmond (West London)
Date: 11 - 12th July 2009
Time: 11am - 6pm
Admission: Free
Special Guests: Helen McCarthy (manga expert and author), Paul Gravett (manga expert and author), Sonia Leong (manga artist)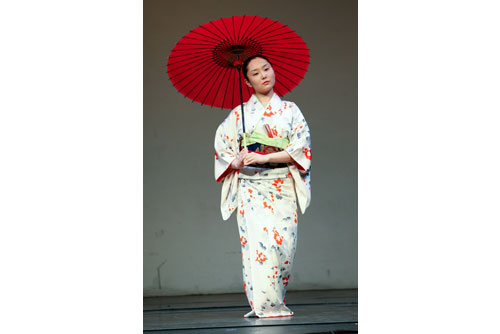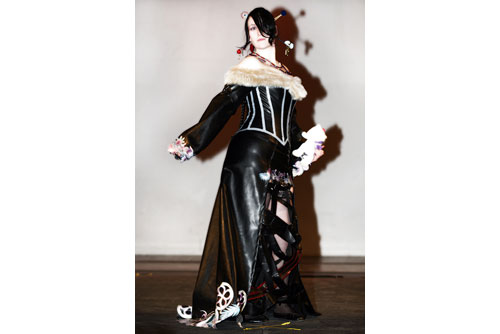 ---
discuss this in the forum (2 posts)
|