Interest

Catherine Horror Game Opening Streamed with Credits (Updated)

posted on

2010-10-19

23:57 EDT by Gia Manry
Anime actors Kouichi Yamadera, Kotono Mitsuishi, Miyuki Sawashiro Takehito Koyasu in game's cast
---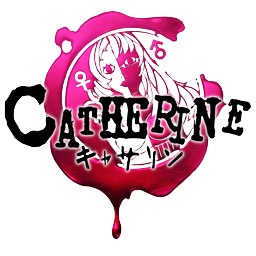 The opening credits for the upcoming Atlus horror game Catherine are currently streaming on the game's official website. (In the linked page, select either pendant, then select the "Movie" icon on top, and finally select one of the two resolutions under the "OP Movie" icon.) The cast list did not specify roles but includes:
Kouichi Yamadera
Kotono Mitsuishi
Miyuki Sawashiro
Takehito Koyasu
Hiroaki Hirata
Kisho Taniyama
Norio Wakamoto
Junko Minagawa
Masaki Terasoma
The following staff members are also included in the credits:
Producer, Game Director: Katsura Hashino
Character Designer: Shigenori Soejima
Sound Composer: Shoji Meguro
Chief Designer: Kazuhisa Wada
Chief Programmer: Yujiro Kosaka
Catherine was announced in August, and Studio 4°C (Tekkonkinkreet, Genius Party, Mind Game) is producing the animated sequences.
The plot features a corporate employee named Vincent and a mysterious woman, the titular Catherine, whose appearance results in recurring nightmares for Vincent. Catherine is being created by the same team that created the Persona games, which spawned a television anime titled Persona -Trinity Soul- in 2008. The game will be first high-definition release from Atlus.
[Via Japanator]
Image © Atlus Co. Ltd.
Update: Hashino's spelling corrected. Thanks, Cloud668.
---