Interest

Madoka Magica Fans Plan Bus Tour to Catch Finale

posted on by Egan Loo
TV anime's last episodes to air in Osaka & Tokyo 3 days before central Japan
---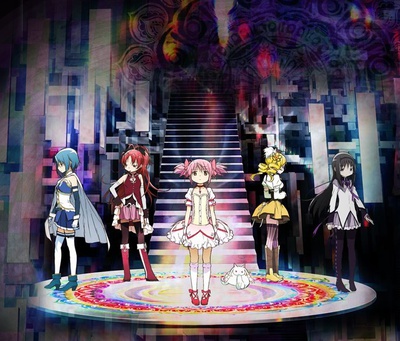 A group of Japanese fans are planning a possible bus tour to catch the finale of the Puella Magi Madoka Magica television anime series in the first areas to air them. The anime's final episodes had been pre-empted out of "self-restraint" in the aftermath of the Great Eastern Japan Earthquake (Higashi Nihon Daishinsai) disaster, and then delayed temporarily.
The MBS television station in Osaka's Kansai area will run the 11th and 12th episodes back-to-back on Thursday, April 21 at 26:40 (effectively Friday, April 22 at 2:40 a.m.) The TBS television station in Tokyo's Kanto area will run the 10th, 11th, and 12th episodes on April 21 at 27:00 (April 22 at 3:00 a.m.)
However, CBC, the station that serves Nagoya and other cities in the central Japanese region of Chūbu, will not air the last three episodes until Sunday, April 24 at 26:45 (Monday, April 25 at 2:45 a.m.). Rather than wait three days, Chūbu fans on the social networking site Mixi are organizing a possible bus tour to the areas showing the episodes first. According to a Mixi topic posted on Tuesday, the fans will charter a bus if at least 10 people sign up.
Source: J-Cast News
Image © Magica Quartet/Aniplex, Madoka Partners, MBS
---
This article has a follow-up:
Madoka Magica Fans Get Ready for Anime Series Finale
(2011-04-21 13:40)