Interest

Da Vinci Magazine Lists 3 Manga Among 2011's Top 10 Books

posted on by Jennifer Sherman
---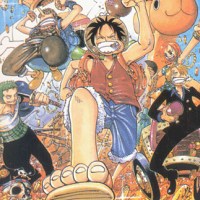 The January issue of Media Factory's book and manga news magazine Da Vinci revealed its 12th annual "Book of the Year" list on Tuesday. A group of 4,986 voters including professional book reviewers, bookstore employees, and Da Vinci readers selected this year's list featuring three manga titles.
Eiichiro Oda's comedy adventure manga One Piece (pictured right) took the #5 spot on the list, and Chika Umino's shogi romance manga March comes in like a lion (pictured left) ranked sixth on Da Vinci's list. The third manga to make the top ten was Hiromu Arakawa's steampunk adventure manga Fullmetal Alchemist.

Hiro Arikawa's Kenchō Omotenashi Ka novel topped the list with Keigo Higashino's Kirin no Tsubasa and Manatsu no Hōteishiki mystery novels taking the second and third positions on the "Book of the Year" ranking. A portion of the royalties from Kenchō Omotenashi Ka and Kirin no Tsubasa was donated to Japan's Great Eastern Japan Earthquake (Higashi Nihon Daishinsai) disaster recovery efforts.
Fuyumi Ono's Ghost Hunt occult detective novel, the list's #8 book, inspired a manga adaptation written by Shiho Inada and a television anime adaptation directed by Rei Mano. Del Rey published eleven volumes of the manga in North America, and Funimation is distributing the anime adaptation in North America.
Source: Anime Anime Japan
---