News

Section23 Films Ships 1st DVDs Since Public Unveiling

posted on

2009-09-08

16:09 EDT by Egan Loo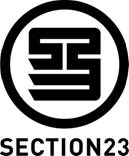 Section23 Films, the outfit that was formed to take over distribution from the North American anime company ADV Films and other companies, has announced its first DVDs to ship since its public unveiling last week. Starting today, Section23 offers the Daphne in the Brilliant Blue Collection 2 set from the anime licensee Sentai Filmworks and the live-action horror double-feature Slit-Mouth Woman/Zombie Dead from the licensee Switchblade Pictures. Daphne in the Brilliant Blue was formerly released by Geneon Entertainment (USA). Today's press release and a preview website also offer a look at Section23's logo. Section23 spokesperson Chris Oarr (formerly of ADV Films) confirmed with ANN that the ADV brand has been retired.
Thank you to Liam for the website news tip.
---
discuss this in the forum (29 posts)
|
bookmark/share with:
this article has been modified since it was originally posted; see change history
RightStuf - Anime, Manga and More
People know what a voice actor and a voice director do, but rarely do they know the role of the ADR engineer, the secret MVP of the world of anime dubs. Justin files an appreciation of their craft.
― Roman asked: I was watching some of my favorite anime and noticed a title of ADR engineer in the credits. I'm somewhat familiar with the role of ADR director, voice actor and script writer in anime dubs...
The students of U.A. are finally coming back to team up against the growing League of Villains! Nicholas Dupree has your catch-up cram session for all things My Hero Academia as season three approaches.
― In just a couple weeks, My Hero Academia will be coming back for its third season, which promises to be even bigger and more explosive than its predecessors. There's a lot to anticipate for fans of ...
It took 8 years for a Ni no Kuni sequel to finally surface, and now that it's here, there's both good news and bad for this lavish Studio Ghibli-esque action RPG.
― Ni no Kuni: Wrath of the White Witch was a bit too traditional for me. As a lover of RPGs and the films of Hayao Miyazaki, I figured it would be right up my alley. An RPG that looks and sounds like a real Studio Ghibli film is basically a...
Last week, Netflix released Studio Bones' ambitious new original sci fi anime. We take a deep dive into this dizzying blend of action, mystery, and body horror.
― Last week, Netflix released Studio Bones' ambitious new original sci fi anime, A.I.C.O. -Incarnation-. This week, Nick and Jacob take a deep dive into this dizzying blend of action, mystery, and body horror. Disclaimer: The views and opinio...
Vice is pretty excited about his new cosplay. So are the local police.
―
Here is your last chance to win a trip to Japan! Follow Kizuna AI as she talks about Japanese traits.
― Hello! I'm Kizuna AI, the (self-proclaimed) world's first YouTuber. I'm also the ambassador of the 'Come to Japan' campaign, which is organized by the Japan National Tourism Organization's (JNTO) New York office and designed to encourage everyone to come to Japan! First, I want to thank everyone w...
The classic 1987 anthology film finally comes to blu-ray, with a staggering amount of extras for diehard fans. Daryl Surat has the details.
― Many classic anime fans refer to a "golden age" of Japanese animation that roughly coincided with the peak of Japan's bubble economy from the 1980s through early 1990s, and perhaps no single title sums up that ideal more succinctly than 1987's Robot Carnival. E...
"Anime fandom is so much worse now than it was when I was just getting started!" is a common sentiment, but is there really any truth to it? Justin considers the angles.
― Marshmallow Cello asked: With how everything being divisive and politicized nowadays, how badly has the anime fandom been affected by this? I notice that certain groups among the fandom often clash with others over such hot topics...
Gabriella delves into this dark fantasy film from the creators of the classic Night on the Galactic Railroad, while Paul breaks down all this week's new anime releases.
― I've been watching Dagashi Kashi 2 this season, and it's been an interesting experience. I don't think I've ever seen such a character-focused comedy sideline its most recognizable protagonist for so many episodes in a row before. ...
Love Live Sunshine maintains the goofy appeal of its predecessor while simultaneously struggling to escape its shadow. Nick Creamer finds out how this next generation of idols stacks up to the original hit-makers.
― How do you follow up a megahit? After the first season of Love Live turned into a sales juggernaut, Sunrise initially followed it with a second season that was essentially "Love Live, but...
Theatrical anime poster art isn't just unbelievably cool, it's also a part of history. Mike takes us on a tour of his personal collection that doubles as a fascinating exploration of the form.
― Think of that moment when you realized that you weren't some dumb kid anymore; that revelation that you could no longer be truly carefree, but instead had to at least pretend to be a grown-up. I don't think i...
This uneven but often charming journey into first love and hot-blooded justice has finally arrived on blu-ray! Nick Creamer has the details on Imaishi's bite-sized creation.
― Hiroyuki Imaishi's name is almost synonymous with the Studio Trigger brand. After providing dynamic key animation and highlights like FLCL's manga sequences early in his career, he became the flagship director for Gainax's last...
150+ photos of Osaka's biggest anime event
― Spring is in the air in Osaka. The plum blossoms are at their peak in Osaka Castle Park, and the cherry blossoms should start blooming next week. And it's time again for Osaka's biggest anime event: the Nippombashi Street Festa. This year was the 14th festival, held in Den Den Town, Osaka's equivalent of the otaku paradise of Akihabara. For those unfamilia...