News

2 More of Osamu Dazai's Short Stories Animated for TV

posted on by Egan Loo
Part of October's 4-night
Osamu Dazai
Short Story Collection mini-series
---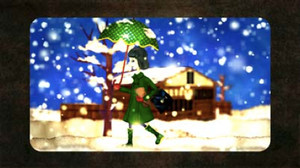 The Japanese public broadcaster NHK will air the animated television adaptations of the "Yuki no Yo no Hanashi" ("A Snowy Night's Tale") and "Tokatonton" ("The Sound of Hammering") short stories by celebrated author Osamu Dazai on October 13 and 15, respectively. The two works are part of the four-night Dazai Osamu Tanpen Shōsetsu-shū (Osamu Dazai Short Story Collection) mini-series; the other stories, "Joseito" and "Kirgirisu," are live-action adaptations starting Rio Yamashita (live-action Someday's Dreamers) and Mariko Takahashi. This mini-series commemorates the 100th anniversary of Dazai's birth.
Dazai's 1944 "Yuki no Yo no Hanashi" (pictured at right) is a humorous fantasy story that takes place on one dream-like snowy night. Keshu #203 directs this episode, and actresses Tomoko Tabata (Fujiko F. Fujio's Ishoku Tanpen-Shū), Rie Minemura (Ikebukuro West Gate Park Soup no Kai), and others read the story aloud.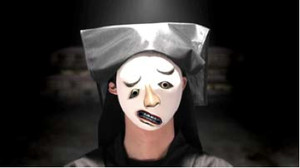 In the 1947 "Tokatonton" short story (pictured at left), a former World War II soldier is haunted with the sense of emptiness from Japan's defeat, and that empty feeling resonates throughout his life after the war. The original story was published just one year before Dazai's suicide. Computer animation director Shuhei Shibue directs the "Tokatonton" anime, and actor Hideki Noda recites the story.
Madhouse is animating a separate project called Aoi Bungaku Series which features two more Dazai stories, No Longer Human (Ningen Shikkaku) and Run, Melos! (Hashire Melos!) Run, Melos! was already adapted into anime twice before.
Source: Sankei Shimbun
---