News

Coca-Cola Japan Sponsors Teens-Only Air Gear Manga (Updated)

posted on by Egan Loo
Side story by
Tenjho Tenge
creator is exclusive to registered club members in their teens
---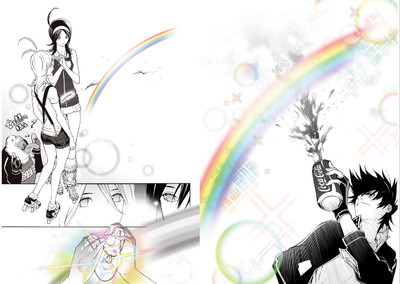 Not-So-Daily Link of the Day:
Coca-Cola Happy Teen's Club, the teen website
sponsored
by Coca-Cola Japan, is
hosting
an exclusive side-story manga from the
Air Gear
racing tournament series. As drawn by the manga's original creator who goes by the name "
Oh! great
" (Ōgure-Ito), the free story is only available to teenaged club members — members have to register in Japanese and declare that they are between 13 and 19 years old.
The Air Gear side story is actually the second exclusive manga to be posted on the website. The collaborative project between Coca Cola Japan and Kodansha's Weekly Shōnen Magazine began on February 1 with a side story from Kaori Saki's Smash! badminton manga. A new exclusive manga will appear on the Coca-Cola Happy Teen's Club site at the beginning of every month.
Del Rey published the 15th volume of the Air Gear manga in North America in January, while DC Comics' CMX Manga imprint published the 18th volume of Oh! great's Tenjho Tenge manga in September. ADV Films once released the television anime version of Air Gear in North America, and Funimation has released the anime series on DVD and on the web.
In related news, Shibatora and Kunimitsu no Matsuri manga artist Masashi Asaki is collaborating with Ryū Kisaragi on a new manga called Black Out. The mystery manga, which launched in this year's 14th issue of Weekly Shōnen Magazine on Wednesday, centers around cases to be solved in high school baseball.
Source: Comic Natalie
Update: Del Rey rescheduled the 15th volume of Air Gear for August 2010 and incorporated it into a combined bumper volume with volumes 16 and 17. Thanks, whitehall33t.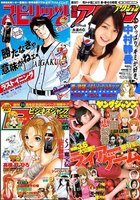 Update 2: The competitors at Pepsi are promoting the Pepsi Nex drink by putting the drink in the hands of manga characters on the covers of this week's issues of Big Comic Spirits, Manga Action, Business Jump, and Young Jump magazines. Source: Jōhō Chūdokusha via Japanator
---