×
remind me tomorrow
remind me next week
never remind me
Subscribe to the ANN Newsletter • Wake up every Sunday to a curated list of ANN's most interesting posts of the week.
read more
News

2nd Man Arrested for Uploading Anime via Perfect Dark (Updated)

posted on by Egan Loo
Big Windup!
allegedly shared with software that promised better user anonymity
---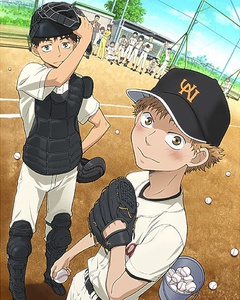 The Sports Nippon newspaper reports that Kyoto's High-Tech Crime Task Force has arrested a 43-year-old self-employed man named Noriaki Matsumoto on Thursday for allegedly uploading anime online, without the copyright holders' permission, using the Perfect Dark file-sharing software. Other people have been arrested for uploading anime online, but Matsumoto is only the second known person arrested for using Perfect Dark, a "next-generation" program which was intended to maintain its users' anonymity better than its predecessors. (The Perfect Dark file-sharing program has no relation to the Nintendo 64/XBox Live Arcade game of the same name.)
According to the High-Tech Crime Task Force, the Okayama police, and the Saga police, the Osaka-based suspect uploaded about a thousand files, including anime. In particular, Matsumoto is suspected of distributing the Ookiku Furikabutte (Big Windup!) television anime from his personal computer at home on May 14. According to the Kyoto police, the suspect admitted that he thought he would not get caught because he was using Perfect Dark. Takayuki Marubashi, a 37-year resident of the town of Kamisato northwest of Tokyo, was arrested in January as the first suspect accused of using Perfect Dark to upload anime (specifically, Fullmetal Alchemist: Brotherhood).
People Arrested for Using Earlier Share Program
Last November, police in Japan
arrested
11 people for allegedly sharing films, music, anime, games, and other content using an earlier program called Share. The uploaded anime reportedly included Ranma 1/2,
Mobile Suit Gundam 00
,
Dragon Ball Kai
,
Fresh Precure!
,
Fullmetal Alchemist
, and
Lucky Star
. The first three people accused of using the Share file-sharing program were
arrested
in May of 2008 in three different prefectures. These three suspects reportedly shared anime from the
Gundam
franchise
.
History of Winny, Share, and Perfect Dark
An even earlier peer-to-peer file-sharing software called Winny was developed in 2002 by a then anonymous computer engineering research assistant known as "47-shi" ("Mr. 47"). The software promised anonymity for its users, but the High-Tech Crime Task Force found flaws in its integrated forum feature. After two users were arrested for sharing copyrighted material using Winny in 2003, the developer was identified as Isamu Kaneko of the
University of Tokyo
and was also arrested. He was convicted and sentenced with a 1.5-million-yen (about US$12,000) fine, but was then
acquitted
last October.
During Kaneko's arrest and trial, another anonymous developer created the Share program which promised better protection of users' anonymity on Winny's file-sharing network. Since security researchers also found flaws in Share in 2006, other successor applications such as Perfect Dark have been developed.
Japan's Copyright Law prohibits unauthorized uploaders but expressly allowed people to download for private use until this year. Last June, the Japanese parliament passed an amendment that will make it illegal to knowingly download copyrighted material without authorization for the first time. The new law went into effect on January 1, 2010.
The Japanese network security firm NetAgent announced last year that it was able to decrypt Perfect Dark's security and thus be able to compromise the anonymity of the network.
Image © Asa Higuchi • KODANSHA / Oofuri Project
Update: The suspect allegedly began using Perfect Dark two years ago. On the evening of May 14, he reportedly uploaded an episode of Big Windup! that had just aired that morning. Source: Mainichi
---