News

Japanese Box Office, February 5-6: Gantz Stays at #1

posted on by Egan Loo
Gantz
earns US$18 million total; Goseiger vs. Shinkenger, Inazuma 11, Yamato stay on charts
---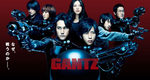 The first film in Shinsuke Sato's live-action adaptation of Hiroya Oku's Gantz action manga stayed at #1 in its second weekend. It earned the equivalent of US$4,747,154 on 410 screens to add to its total of US$17,974,222.

The live-action film adaptation of Mainichi Kaasan opened at #4 on Kogyo Tsushinsha's chart. On Box Office Mojo's chart, it opened at #5 and earned US$972,494 on 134 screens.
Tensō Sentai Goseiger vs. Shinkenger Epic on Ginmaku, the live-action special-effects film with heroes from Toei's 33rd and 34th Super Sentai series, dropped from #4 to #8 in its third weekend on Kogyo Tsushinsha's chart. On Box Office Mojo's chart, it added US$522,565 on 257 screens at #10 for a total of US$3,383,171.

The soccer videogame-based anime film Inazuma Eleven: Saikyō Gundan Ogre Shūrai dropped from #10 to #14 in its seventh weekend. According to Box Office Mojo, it earned US$199,420 on 173 screens for a gross-to-date of US$21,099,188.


The live-action adaptation of the science-fiction anime franchise Space Battleship Yamato fell from #13 to #15. In its 10th weekend in theaters, the film made the equivalent of US$176,896 on 321 screens, bringing its total gross to US$49,163,295.
Sources: Kogyo Tsushinsha, Box Office Mojo
---
This article has a follow-up:
Japanese Box Office, February 12-13
(2011-02-20 12:38)
follow-up of
Japanese Box Office, January 29-30: Gantz Opens at #1