News

Fanime to Host Animator, Designer Shigeto Koyama

posted on by Crystalyn Hodgkins
---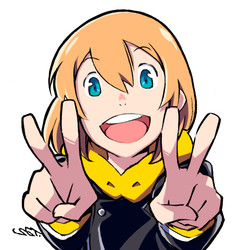 The organizers of FanimeCon announced on Monday that animator and designer Shigeto Koyama will attend the May 25-28 convention in San Jose, California. Koyama will host panels and hold autograph sessions.
Koyama served as a key animator both on the Evangelion: 1.0 You Are (Not) Alone and the Evangelion: 2.0 You Can (Not) Advance films. Koyama has worked on design for both the Eureka Seven and Eureka Seven AO series, as well as other series such as Gurren Lagann, Moribito - Guardian of the Spirit, Panty & Stocking with Garterbelt, and Star Driver. Koyama has also provided design work for the No More Heroes video game franchise.
Other announced FanimeCon 2012 guests include manga creator Kia Asamiya, illustrator/animator Mamoru Yokota, Gainax founder Hiroyuki Yamaga, vocalist Igaguri Chiba from musical group Sendai Kamotsu, novelist and comic creator Ric Meyers, author Gilles Poitras, and voice actor David Vincent.
---