News

FMAB OVAs on DVD/Blu-ray on Monday Plus Sekirei: Pure Engagement

posted on by Andrew Osmond
OVAs contain four short stories in Fullmetal Alchemist: Brotherhood world, plus dozens of comedy skits.
---

On Manday November 19, Manga Entertainment will release the Fullmetal Alchemist Brotherhood OVAs as a Blu-ray/DVD double pack. The collection features four short stories in the world of Fullmetal Alchemist Brotherhood (set before the series or early in its timeline), featuring Ed, Al and several of the other series characters. The pack also contains dozens of brief comedy sketches that parody the series.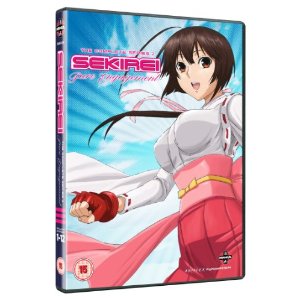 Manga is also releasing the 13-part anime sequel, Sekirei ~Pure Engagement~. This is the second series based on Sakurako Gokurakuin's Sekirei magical romantic comedy manga. The series has been rated 15 by the BBFC for "sexualised nudity and bloody violence."
---
RightStuf - Anime, Manga and More