News

Live-Action Gaiking Project Starts Writer Search, SFX R&D

posted on

2013-02-10

23:58 EST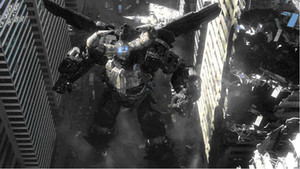 Producer Gale Anne Hurd (The Terminator, Aliens, The Walking Dead) revealed in an interview with entertainment news website Collider that the production team behind the proposed live-action Gaiking film is currently seeking out writers for the script. Hurd also stated that the staff has started research and development on special effects.
She added, "You don't want people to look at something and think that was a fantastic special effect. Visual effects now you really feel as if you can reach out and touch, whether it's a creature's face or a machine."
She also stated that despite Warner Bros.' plans for a Robotech film and World Events Productions' plans for a Voltron film, she does not feel there is a competition between the features. "I did Armageddon, there was also Deep Impact and we ended up being the most successful movie at the box office that year in the world even though we were second. I also did Dante's Peak. There were three underwater films released when we made The Abyss. I think the most important thing is to make the best film you can."
Hurd's Valhalla Entertainment announced development of the live-action Gaiking film with Toei Animation and All Nippon Entertainment Works (ANEW) in December.
Thanks to Daniel Zelter for the news tip.
[Via ComicBookMovie.com]
---