News

Anime Limited Acquires Space Dandy (Updated)

posted on by Andrew Osmond
---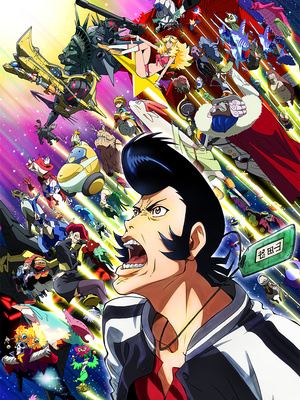 The label Anime Limited has licensed BONES' upcoming science-fiction comedy anime Space Dandy for English and French-speaking countries and regions in Europe, including Britain. On its All the Anime site, Anime Limited announced that Space Dandy will be streamed in the U.K> dubbed and subtitled on Wakanim in early 2014. This will be followed by a home release later in the year.
The series is directed by Shinichiro Watanabe (Macross Plus, Cowboy Bebop, Samurai Champloo, Kids on the Slope).
The title character is Dandy, an alien-hunter. His job is to seek out new aliens never seen before, and receives a reward whenever he finds a new species. His mission is to find those new species faster than anyone else as he travels the galaxy. Together with the bucket-of-bolts robot QT and the dimwit alien Meow he picked up along the way, he comes into contact with new planets and their inhabitants.
Yasuyuki Okamura (City Hunter 2) is performing the theme song "Viva Namida" and another song, "Healthy Merci."
Images © 2014 Bones/Project SPACE DANDY
Update - More details added.
---
this article has been modified since it was originally posted; see change history