News

Viz Media Licenses Chibi Vampire, D.N. Angel on Kindle

posted on by Andre Pappas
Both titles out digitally on March 25
---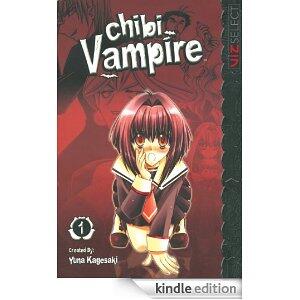 Viz Media announced its license of Yuna Kagesaki's (AiON, Higurashi no Naku Koroni, Onii-chan Control) Chibi Vampire manga and Yukiru Sugisaki's (Candidate for Goddess, Rizelmine, Brain Powered) D.N. Angel manga on Wednesday. Both titles will receive a digital-only release from the Viz Select imprint on March 25.
Chibi Vampire and D.N. Angel were both originally licensed by Tokyopop before the company ceased publishing in the United States in 2011.
Tokyopop released all 11 volumes that Sugisaki created before she put the manga on hiatus in 2005. The manga resumed publication in Kadokawa Shoten's Asuka magazine in 2008 and Tokyopop released volumes 12 and 13.
The manga is still ongoing in Japan, and the 15th volume shipped in 2011.
Tokyopop released the complete series of Chibi Vampire in North America.

D.N. Angel series follows a 14-year-old boy named Daisuke Niwa who tries to declare his love to the girl of his dreams but fails. Instead, whenever he thinks about the girl, he transforms into the legendary phantom thief known as Dark Mousy.
Viz describes the plot of Chibi Vampire:
Karin is a cute little girl who also happens to be a vampire...with a twist. Once a month, she experiences intense bleeding from her nose--we're talking gushers! In other words, she's a vamp with blood to spare, so rather than stealing blood from humans she actually gives her blood to them. If done right, this can be an extremely positive experience that benefits the "victim" as much as the vampire. The problem is that Karin never seems to do things right!
Thanks to Patrick Brady for the news tip
---