×
remind me tomorrow
remind me next week
never remind me
Contest Extended Until MIDNIGHT Nov 1! • Your guys' entries are the pick of the patch, so we're adding an additional 48 hours to get your pumpkins in!
read more
News

Japanese Box Office, July 14-20

posted on by Karen Ressler
Pokemon XY film, When Marnie was There open at #1, #3, respectively
---

Pocket Monster XY: Hakai no Mayu (Pokémon the Movie: Diancie and the Cocoon of Destruction) debuted this week at #1. The film guest-stars Marika Matsumoto, Japanese pro soccer player Atsuto Uchida, Yoshiko Mita, Kouichi Yamadera, Shoko Nakagawa, Rika Adachi, and comedian duo Nakagawa-ke, and . In the film's story, a country called the Diamond Empire falls into chaos when the legendary Pokémon Diancie loses her power to control the Holy Diamond, the empire's power source, and so she enlists the help of Ash and his friends. The film ranked #2 on Box Office Mojo's chart and earned 393,181,683 yen (US$3,863,816) on 357 screens.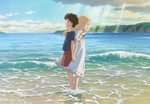 Studio Ghibli's newest film When Marnie Was There (Omoide no Marnie) opened this week at #3. The film adapts Joan G. Robinson's classic English children's novel of the same name. In his second film, director Hiromasa Yonebayashi (2010's The Secret World of Arrietty) is shifting the setting from the novel's Great Britain to a Japanese village on the shores of Hokkaido. The film also ranked #3 on Box Office Mojo's chart and earned 378,790,697 yen (US$3,721,297) on 461 screens.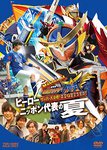 The double feature consisting of Gekijō-ban Kamen Rider Gaim Soccer Daisakusen! Kogane no Kajitsu Sōdatsuhai! (Kamen Rider Gaim the Movie: The Great Soccer Battle! The Golden Fruit Cup Struggle!) and Ressha Sentai TōQGer The Movie: Galaxy Line opened this week at #4. The films are based on the latest installments in the live-action Kamen Rider and Super Sentai television franchises, respectively. The Kamen Rider Gaim film includes participation from Japan's professional J.League soccer players and the Ressha Sentai TōQGer film follows the Safari Ressha who run the Galaxy Line, their conductor named Lady, and the Shadow Line member pursuing them. The film also ranked #4 on Box Office Mojo's chart and earned 169,802,289 yen (US$1,668,656) on 309 screens.

The American live-action film All You Need is Kill (Edge of Tomorrow), based on the novel by Hiroshi Sakurazaka, fell from #3 to #5 in its third weekend. Tom Cruise and Emily Blunt star in the film about a man who relives the same war against aliens over again each time he dies. The novel also spawned a manga by artist Takeshi Obata (Hikaru no Go, Death Note, Bakuman.) and writer Ryōsuke Takeuchi (ST&RS). The film ranked #2 on Box Office Mojo's chart and earned 136,713,913 yen (US$1,343,527) on 632 screens over the weekend for a total of 1,163,969,327 yen (US$11,432,367).

The live-action film adaptation of Kanae Hazuki's Suki-tte Ii na yo (Say, "I Love You".) manga fell from #2 to #6 in its second weekend. The story of first love centers around Mei Tachibana (Haruna Kawaguchi), a girl who has never made friends, and Yamato Kurosawa (Sōta Fukushi), the school's most popular boy. British boy band One Direction performed the film's theme song. The film did not rank on Box Office Mojo's chart.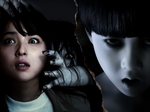 Ju-On: Owari no Hajimari (Curse Grudge: Beginning of the End) fell from #6 to #10 in its fourth weekend. The newest film in the Grudge/Ju-On series stars Nozomi Sasaki as a schoolteacher named Yui who goes to investigate her student's home after he is absent. The student (Kai Kobayashi) lives in a house hiding a horrific secret. Yui must relive the horrors that took place there 10 years ago and find the truth hiding in the home. The film ranked #5 on Box Office Mojo's chart and earned 34,436,946 yen (US$338,414) on 122 screens for a new total of 399,683,185 yen (US$3,927,707).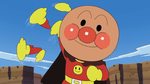 Soreike! Anpanman: Ringo Bōya to Minna no Negai (Let's Go! Anpanman: The Apple Boy and Everyone's Wishes), the latest film starring the kids' character Anpanman, fell from #7 to #11 on Box Office Mojo's chart in its third weekend and earned 30,348,582 yen (US$298,244) on 152 screens for a new total of 214,627,777 yen (US$2,108,048). In the film, which is the first film in the series since creator Takashi Yanase's passing last year, Anpanman teams up with his rival Baikinman to help a guest character named Ringo Bōya (Apple Boy) find the magic seed and save the world's apples from poison. Mao Inoue and Keisuke Okada guest star as Ringo Bōya and the black witch Majoora, respectively. The film will air along with the short film Tanoshikute Asobi: Mama ni Natta Kokin-Chan.

K: Missing Kings, the film sequel to the K television series, ranked #13 on Box Office Mojo's chart in its second weekend and earned 21,227,452 yen (US$208,603) on 25 screens for a new total of 73,528,127 yen (US$722,565). The film premiered in North America in the same week, though Los Angeles' Anime Expo and Paris' Japan Expo previously held the world premiere.
Sources: Kogyo Tsushinsha, Box Office Mojo
---
This article has a follow-up:
Japanese Box Office, July 26-27
(2014-08-04 06:30)
follow-up of
Japanese Box Office, July 12-13