×
remind me tomorrow
remind me next week
never remind me
Subscribe to the ANN Newsletter • Wake up every Sunday to a curated list of ANN's most interesting posts of the week.
read more
News

1st Pokémon XY Movie's 2nd Trailer Introduces Princess Diancie, Villains

posted on by Sarah Nelkin
---
The Pokémon Company began streaming the second trailer for its Pocket Monster XY: Hakai no Mayu to Diancie (Pokémon the Movie: Diancie and the Cocoon of Destruction) film on Friday. The video features the film's ending theme song, "Yoake no Ryūseigun" (Daybreak Meteor Cluster) by girl band SCANDAL (Bleach, Fullmetal Alchemist: Brotherhood).
Majima: You, who awakens the cocoon of destruction... You shall receive the punishment of rage!
Diancie: Huh?
Satoshi: Who are you?
Diancie: I am Diancie.
Majima: She is the princess of the Diamond Empire.
Citron, Eureka, Serena: Princess!?
Diancie: I shall allow you all to accompany me.
Majima: Princess!
Satoshi: Well, she's kind of stuck up...
Narrator: Mysterious bandits that appeared in the town!
Lyot: That over there...
Lyot & Marilyn: Is ours.
Narrator: And so!
Millis: Yveltal has awoken!
Satoshi: What do you mean?
Aragas: The Pokémon of destruction, huh!?
Satoshi: We're all going to stop him!
Narrator: This summer, new meetings with mega-evolved Pokémon, a new adventure, and battles!
Xerneas: Stop this.
Diancie: Xerneas!
Narrator: The first Pokémon the Movie XY.
Satoshi: At this rate, this country will be destroyed!
Diancie: I will believe!
Narrator: Hakai no Mayu to Diancie!
Mayu Watanabe: And one more! All right everyone! Using Cleffy's key, let's go on a mysterious adventure with Pikachu and friends! "Pikachu, Kore Nanno Kagi?"
Diancie: Well then, have a pleasant day!

The cast will guest star:

Marika Matsumoto (Final Fantasy X's Rikku, Sugar Sugar Rune's Chocolat) as Diancie

Yoshiko Mita as Xerneas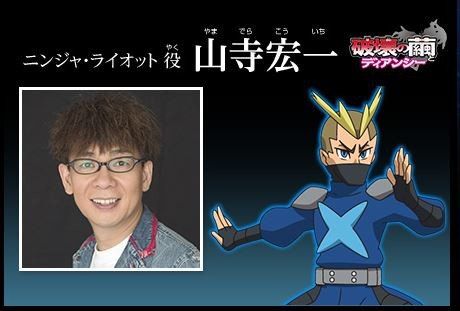 Kouichi Yamadera (Cowboy Bebop's Spike, Ranma ½'s Ryoga) as Ninja Lyot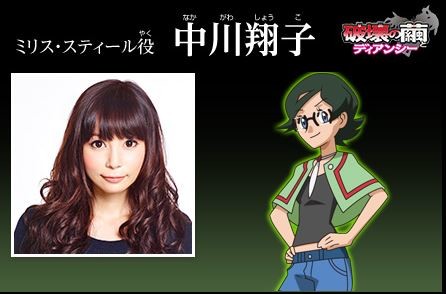 Shoko Nakagawa (Magical Sisters Yoyo & Nene's Bihaku, Occult Academy theme song performance) as Millis Steel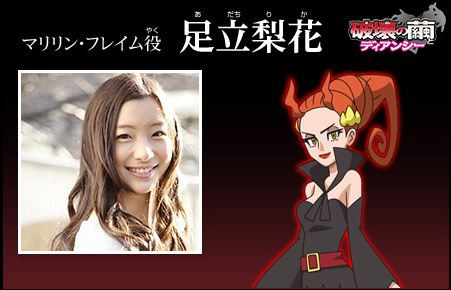 Rika Adachi as Marilyn Flame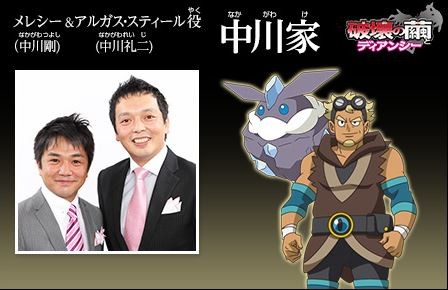 Comedian duo Nakagawa-ke as Night (Tsuyoshi Nakagawa), the Melencie, and Aragas Steel (Reiji Nakagawa)

Japanese pro soccer player Atsuto Uchida as Usshii
AKB48 idol member Mayu Watanabe ("Mayuyu") will narrate the Pokémon short "Pikachu Kore Nanno Kagi?" (Pikachu, What's This Key For?)
Pokémon the Movie: Diancie and the Cocoon of Destruction will premiere on July 19. The film is set in a country called Diamond Empire, where the Holy Diamond resides as the country's source of energy. The country falls into chaos when the Legendary Jewel Pokémon Diancie—the keeper of the Holy Diamond—loses her power to control it. As a result, Diancie seeks the help of Ash and his friends to restore the Holy Diamond.
---