News

Ai Tenchi Muyo's Premise, New Characters Unveiled

posted on by Karen Ressler
Series of 5-minute episodes to premiere in October
---
The official website for the new Tenchi Muyo! series, Ai: Tenchi Muyo!, updated on Friday with an introduction to the story and six new character designs.
In the story, the world is in trouble because Washu is stirring up trouble again. In order to save the world from crisis, Tenchi goes undercover as a teacher in a girls' school. However, many problems arise as Tenchi is predisposed to finding trouble.
The new characters include:

Hachiko, the student council's enforcer. She's chivalrous, spirited, and fundamentally brave. She loves Momo and anyone who gets close to Momo is an enemy.




Hana Saryu , the student council's accountant. Contrary to her outward flirtatiousness, she's an aikido master. She has a broad outlook and is good at reading the atmosphere.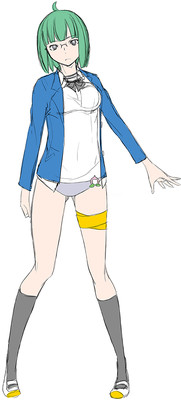 Touri Fueyama, the student council's clerk. She's brilliant and keeps her calm no matter what the situation is. Her grades are number one in the school.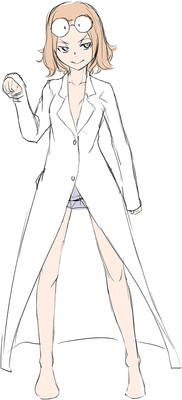 Yuki Fuka, the club president of the science club. She's quick-tempered and unyielding. She searches for treasure around the school. Her science club has a rivalry with the student council.



Rui Aoi, a shy and weak member of the science club. She's big and eats more than most people. She and Fuka are childhood friends and are therefore, unfortunately for Aoi, often together.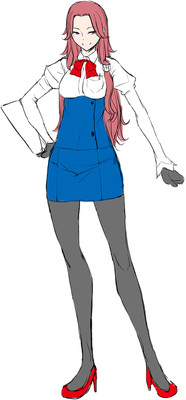 Ukan Kurihara, Tenchi's senpai as a teacher, who offers him guidance. She uses the rod when guiding the students.
The previously announced characters include:


Tenchi Masaki, the school's new student teacher. He's genetically predisposed to getting into trouble.



Momo Kawanagare, the school's student council president. She is straight-forward and honest and has a strong sense of justice.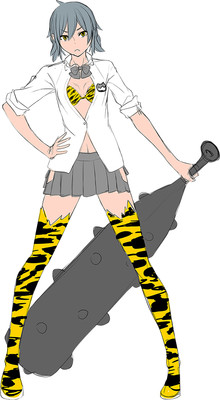 Beni Kinojyou, the bodyguard of the school science club. She's taciturn, brave, and confident. She has superhuman strength like an ogre.
Many of the characters have corresponding characters from the Japanese legend of Momotaro.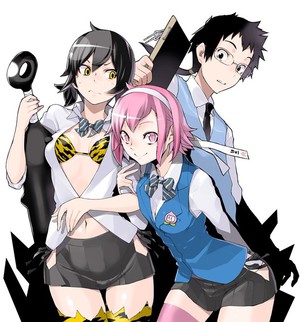 Character designer Suzuhito Yasuda (Durarara!!, Yozakura Quartet) is designing the characters for the new series, Hiroshi Negishi (Tenchi Universe, Saber Marionette J) is returning to the franchise to direct, and Masaki Kajishima is credited as the original creator.
The city of Takahashi in Okayama Prefecture announced in May that it is sponsoring the new anime. The anime will be set in Takahashi, as the city hopes fans will come on a "pilgrimage" to see the setting of the anime, and plans to sell goods and host related events. The series is slated to run for 50 five-minute episodes on Tokyo MX starting in October.
The anime studio AIC is producing the series. AIC previously produced the first Tenchi Muyo! original video anime series and the projects that followed. The franchise is celebrating its 20th anniversary with this new project.
The series is slated to run for 50 five-minute episodes on Tokyo MX starting in October.
[Via Tenchiforum]
Thanks to Crazed for the news tip.
---