News

Harvest Moon Gets Crossover Game With Popolocrois Series

posted on by Karen Ressler
Popolocrois Monogatari began as a manga & spawned both games & anime
---
Weekly Famitsu magazine is announcing a new Bokujō Monogatari (Harvest Moon) game that will be a crossover with the manga, anime, and game series Popolocrois Monogatari on Thursday. Marvelous will offer the game, titled Popolocrois Bokujō Monogatari, for Nintendo 3DS. The game will star Ai Orikasa as Prince Pietro, Yuri Shiratori as Narcia, and Masashi Ebara as White Knight. All three are reprising their roles from the anime.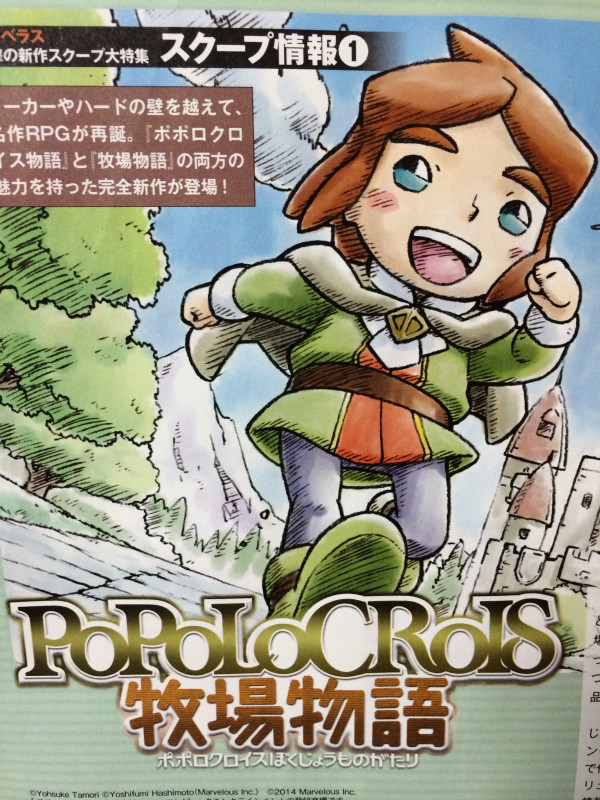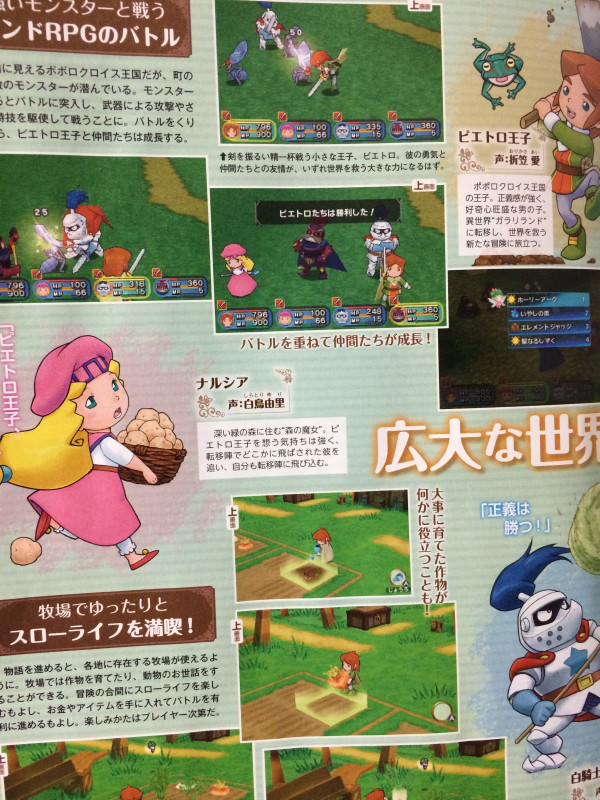 The Popolocrois series' first PlayStation game shipped in 1996, and was followed by several sequels and spinoffs. A PlayStation Portable port of the original PlayStation game shipped in North America in 2005. The PSP version included cut-scenes from the television series.
The game series adapts Yousuke Tamori's debut manga series, Popolocrois Monogatari, which he first published in 1978, and later serialized in Asahi Shōgakusei Shimbun from 1981 to 1986. Poplar Publishing republished the series into three compiled volumes in 2003.
The television anime adaptation, Popolocrois Monogatari, ran from 1998 to 1999 and a sequel, simply called PoPoLoCrois ran from 2003 to 2004 with a new main character.
The story takes place in a country by the name of Popolocrois in which the people live peacefully. King Paul is a kind-hearted man who entered into a marriage with one of the daughters of the Ryu clan, Sania, in order to overcome the barriers between the different races. The Queen soon gave birth to a child, Prince Pietro, who will play a significant role in bridging the gap between the humans and the Ryu clan.
[Via Otakomu]
---