News

Sentai Filmworks Adds Log Horizon 2 Sequel Anime

posted on by Karen Ressler
---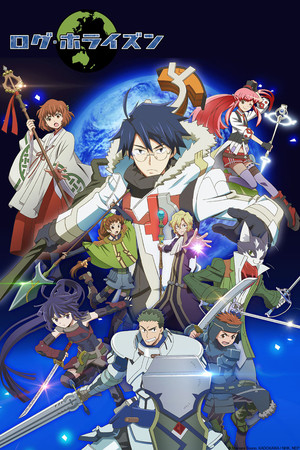 Sentai Filmworks announced on Friday that it has licensed the Log Horizon 2 sequel anime. The company plans to release the series digitally and on home video.
The anime will premiere on Saturday, October 4 and Crunchyroll will stream the series as it airs.
NHK Enterprises' English flier describes the story:
Veteran gamer Shiroe and other players have been trapped in the world of the online game Elder Tales for six months. The once chaotic city of Akiba has regained its everyday hustle and bustle following the formation of the self-governing organization Round Table Meeting. The earthlings, who are originally from the game world, have gained the trust of Shiroe by waging a defensive war against the Goblins in Zantleaf Region. This has led Princess Rayneshia of the Cowen family, the highest-ranking Earthling Aristocrats, to live in Akiba.

It's almost winter, and the Adventurers are thinking about what they're going to do and what their goals are in this other world. Will they remain in Akiba or go to the city of the West? Or will they travel to the land of the North or another faraway country? The opinions of the Adventurers begin to diverge. What adventures await the members of the Shiroe team in this second series of Log Horizon?
Shinji Ishihira is returning to direct the series at Studio DEEN with series composition by Toshizo Nemoto. Tetsuya Kumagai (Skip Beat!) is replacing Mariko Ito as character designer. Masakazu Miyake (Humanity Has Declined) is replacing Yuki Nomura as art director, Imari Katsuragi (Pupa) is replacing Tomomi Murakami as color designer, and Shinyo Kondo (Is This a Zombie?) is replacing Yuujirou Yamane as the director of photography.
The adaptation of Mamare Touno's novel begins when 30,000 Japanese gamers are trapped in the fantasy online game world Elder Tale. What was once a "sword-and-sorcery world" is now the "real world." Shiroe, Naotsugu, and Akasuki join together to survive.
Sentai Filmworks has licensed and released the first series in North America, and Crunchyroll streamed the season as it aired in Japan.
---