News

Animelab adds Naruto to Online Streaming

posted on
---
AnimeLab now has the first 26 episodes of Naruto, the anime series adapting the Masashi Kishimoto's work of the same name. These episodes are available now for free in original Japanese with English subtitles on AnimeLab.com which can be watched in browser, through android app or on iOS devices.
The announcement was made today over facebook and press release.
ANN has inquired with Madman Entertainment as to their plans for releasing further episodes of Naruto and Naruto Shippūden in the future through AnimeLab and we are currently awaiting a response.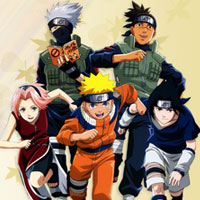 Naruto
Deep within the Hidden Leaf Village, sharp and cunning Ninja carry amazing talents and powers, and Naruto Uzumaki carries an amazing secret. Twelve years ago, the fourth Hokage sacrificed himself to save the village by sealing the Nine-tailed Fox Spirit inside this orphaned newborn. Now, this plucky prankster must do what it takes to achieve his life-long goal to become the next Hokage! - AnimeLab
Naruto is an anime adaptation based on Masashi Kishimoto's original manga of the same name. Masashi based Naruto on a one-shot he created for Akamaru Jump with the first chapter of Naruto launching in Shonen Jump in September 1999. Naruto was published for 700 chapters and concluded on the 10th of November 2014, collected into 72 volumes. The anime adaptation was directed by Hayato Date at Studio Pierrot for broadcast by TV Tokyo. Naruto premiered on the 2nd of October 2002 and ran for 220 episodes until February 2007 in the process adapting the first 27 volumes of the original manga. The series then was re-launched as Naruto Shippūden after a story-based time skip. Naruto has had over twelve movies released, multiple video games and OVAs. The original manga has sold over 130 million copies in Japan and more than 75 million copies sold world wide in over 35 regions and countries.
---
this article has been modified since it was originally posted; see change history