×
remind me tomorrow
remind me next week
never remind me
Subscribe to the ANN Newsletter • Wake up every Sunday to a curated list of ANN's most interesting posts of the week.
read more
News

2015 Pokémon Film's English Trailer Reveals Title

posted on by Jennifer Sherman
---
The Pokémon Company began streaming an English trailer for Pokémon the Movie XY: Ring no Chōmajin Hoopa on Monday. The trailer reveals that film's English title will be Pokémon the Movie: Hoopa and the Clash of Ages. The video premiered in Cannes, France on Monday and previews the film's English dub.
The Pokémon Company describes the film's story:
The 70-minute animated movie takes Ash, Pikachu, and their friends to a desert city by the sea. Here they meet the Mythical Pokémon Hoopa, which has the ability to summon things—including people and Pokémon—through its magic rings.


After a scary incident, they learn of a story about a brave hero who stopped the rampage of a terrifying Pokémon long ago. Now, the threat that has been bottled up for years is in danger of breaking loose again! Can Ash help his new friend overcome the darkness within…or will a dangerous secret erupt into a clash of legends?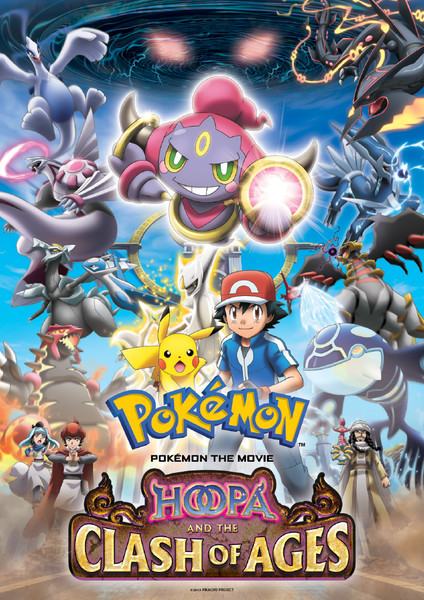 The Japanese version of the trailer premiered in March.
Characters and Pokémon that will appear in the film include:

The legendary Pokémon and star of the film, Hoopa.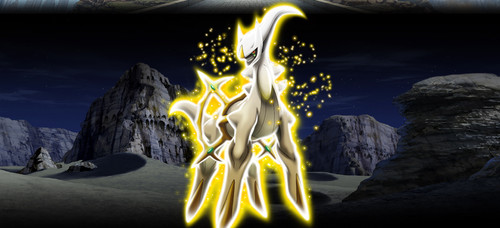 Legendary Pokémon from past generations, including Arceus, Latias, Giratina, Lugia, Dialga, Black Rayquaza, Kyurem, Palkia, Primal Reversion Groudon, Latios, and Primal Reversion Kyogre.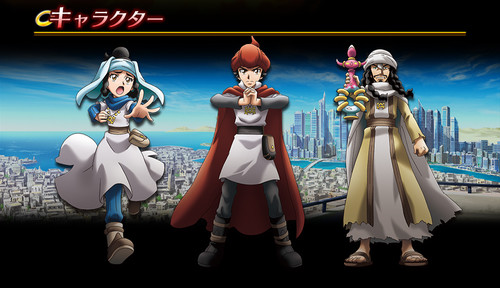 Movie original characters (seen left to right) Mary, Balza, and the nomad.

The main cast of Pocket Monsters XY (seen left to right), Serena, Satoshi (Ash), Citron (Clemont), and Eureka (Bonnie).
The Pikachu to Pokémon Ongakutai (Pikachu & the Pokémon Music Band) anime short will screen before the film. The film's Japanese website describes the short:
The first in the world! A performance created by the cries of Pokémon! The Pokémon will play a beautiful harmony. Will Pikachu and the others be able to pull off the performance?
The short will feature Pikachu and Nyarth (Meowth), as well as Dedenne, Yancham (Pancham), Tairenar (Braixen), Gekogashira (Frogadier), Harimaron (Chespin), Luchabull (Hawlucha), Horubii (Bunnelby), Rentorar (Luxray), Hinoyakoma (Fletchinder), Onbat (Noibat), Sōnasu (Wobbuffet), Maaiika (Inkay), Pumpjin (Gourgeist), Kabigon (Snorlax), Gothimu (Gothita), and Florges.
The film will open in theaters in Japan on July 18.
Shogakukan's Coro Coro Comic magazine reported last year that the Pokémon franchise's 2015 film would feature "Primal Reversion" forms of the legendary Pokémon Groudon and Kyogre.
The 2014 Pokémon film, Pocket Monster XY: Hakai no Mayu to Diancie (Pokémon the Movie: Diancie and the Cocoon of Destruction), premiered in Japan last July. Nintendo released Nintendo 3DS remakes of Pokémon Ruby & Sapphire titled Pokémon Omega Ruby and Alpha Sapphire worldwide in November.
---