News

Fullmetal Alchemist Staff Makes Superhero Anime Concrete Revolutio

posted on by Egan Loo
Kaito Ishikawa, Sumire Uesaka, Aki Toyosaki star in story of Tokyo overflowing with superhumans
---
After collaborating on the first Fullmetal Alchemist anime, director Seiji Mizushima, writer Shou Aikawa, and the studio BONES are making the television anime series Concrete Revolutio Chōjin Gensō (Concrete Revolutio - Superhero Fantasy). The new series will premiere in October and run for half a year.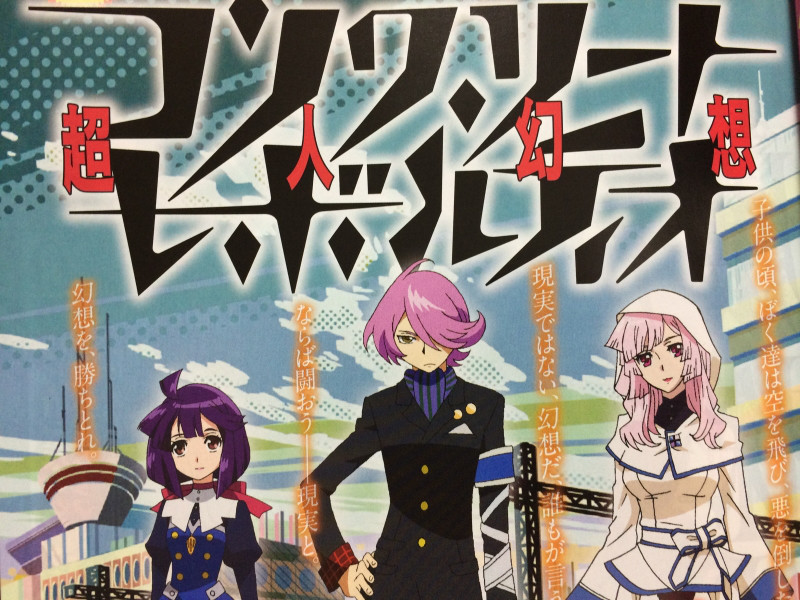 The cast includes:
Kaito Ishikawa as Jirō Hitoyoshi
Sumire Uesaka as Kikko Hoshino
Aki Toyosaki as Emi Kino
The story is as follows:
Tokyo is flooded with countless heroes — chōjin — during the time of "apotheosis." Their origin stories are all different. While some were altered by evil organizations, others cames from space. While some came from magical worlds, others came into being as fairies from ancient times. While some are robots built by scientists, still others are anachronistic robots, out of place and time. But the Japanese government could not simply close its eyes as these superheroes run rampant!!
The blurb on the image reads, "When we were children, we flew in the skies and defeated evil. If anyone said, 'It isn't reality, it's fantasy,' we fought…"
The staff includes:
Seiji Mizushima (Fullmetal Alchemist, Un-Go, Mobile Suit Gundam 00, Hanamaru Kindergarten)
Shou Aikawa (Fullmetal Alchemist, Un-Go, Ghost Slayers Ayashi, Martian Successor Nadesico)
BONES (Fullmetal Alchemist, Un-Go, Cowboy Bebop, Space Dandy, Blood Blockade Battlefront)
---