ketchup mania's Bad! Bad! Bad! Single - Exclusive Digital Release on Japanfiles.Com
February 19, 2008 - ketchup mania's new 3-track single "BAD! BAD! BAD!" is now available on JapanFiles.com, the same day as its release in Japan.
JapanFiles.com continues to bring affordable and legal alternatives to fans of Japanese music. Fans in America would have to pay over $10.00 or more + shipping for the import CD, but can now download the CD-quality tracks for only $2.97 without DRM or the consequences of illegal file-sharing.
In addition to the same-day release, JapanFiles.com has partnered with the band's current label Toy's Factory to release their 2007 albums U.R.G.E and L.O.V.E, featuring the hits "Real Yaayo" and "Life Size."
Reviews for "BAD! BAD! BAD!"
"Hiro's chirpy vocal melodies drive the song... tailor-made to get the fists pumping, lights flashing and sweat flying!"
- Japanator
"Playful and energetic… a jubilee!"
- J-Music Ignited
"...nearly impossible to stop listening. Dai and his power chords are back with a vengeance."
- J-Revolution
LINKS
ketchup mania MP3s - www.japanfiles.com/ketchup
ketchup mania MySpace - www.myspace.com/ketchupmaniajf
VIDEO
"BAD! BAD! BAD!" PV - http://www.youtube.com/watch?v=CfFYNgOtE0c
About JAPANFILES.COM:
JapanFiles.com is the only online service that specializes in MP3 sales for Japanese rock artists, with over 250 indie bands reaching their USA fans through our site - rock, hip-hop, punk, and techno! JapanFiles.com is the largest source in the USA for legal downloads of Japanese music and DRM-free. Downloads are only 99 cents each!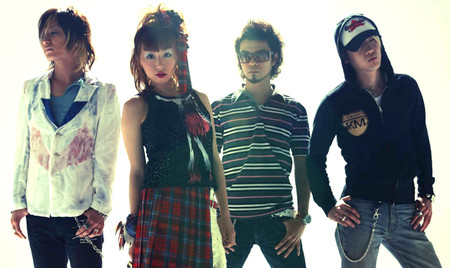 ---