A-Kon 2013 – Video Game Cosplay Contest
May 2nd Dallas Texas - Yes, A-Kon is known for it's amazing Cosplay, but this is you chance to compete in the exclusive Video Game Cosplay! It is hosted by DugFinn Cosplay with special guest Judge, Rachel Lara. So come and show off your best digital costumes made flesh!
Also we'd like to announce a special category for the best NIS America Video Game Cosplay. There will be a prize pack worth at around 100 to 200 hundred dollars for the person with the best costume based on any of the games that NIS America publishes. We would have announced this unique contest sooner, but the Prinnies in charge of the promotion slacked off and were promptly punished by Etna. DOOD!
The Basic Rules


All Entries must be of Video Game Origins

All Entries must maintain a PG rating!

At least 50% of your outfit must be made or altered by the entrant to compete

Reference materials are encouraged and are to be presented during Judging

The Run Down


Report to the Video Game Cosplay Contest Registration Table


Sign-up, get judged and have your photo taken



Check back on Sat. after the VGCC Registration is over to see if you won


Winners will be contacted through txt message/phone call



If you are one of the winners, you will receive your Award on Stage during the Main Events Cosplay Contest Awards Ceremony!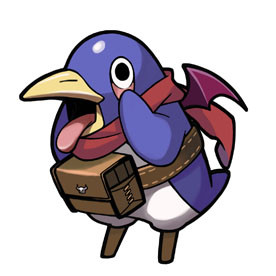 A-Kon Video Game Cosplay Contest Awards!


Best Craftsmanship

Best Technical Skill

Best Character Representation

Best Overall

Best In Show NIS America Cosplay

Registration Times


Friday 1:00-5:00 pm

Saturday 11:00-2:00 pm

If you have any questions about the Video Game Cosplay, e-mail
gaming (at

a-kon.com

)
http://www.a-kon.com/?p=2608
About A-Kon
A-Kon
May 31 – June 2, 2013 at The Hilton Anatole Dallas
http://www.a-kon.com/
Celebrating its 24th year in 2013, A-Kon® hosts anime fans and guests, and offers other items of interest ranging from gaming, to independent film, all in the quest to provide the best experience for the fans and bring the most engaging, and educational, entertainment to the anime community.
As the oldest continually-running anime convention in America, A-Kon® enjoys a reputation as a fun, fan-oriented event that thousands of people can look forward to year after year. In 2012, A-Kon® brought together 21,982 people from all over the world to celebrate all aspects of anime culture. An anticipated 22,000+ fans are expected to attend in 2013.
---