The Gallery
Dan Howard
by Evan Miller,
Two more conventions in the books, and we're back! After successfully surviving twelve straight days of attending conventions on both coasts, I'm looking forward to... probably doing it again next year, since Otakon and San Diego are once again scheduled on consecutive weekends. Not that I'm dreading it; I think I'll just view it as some kind of yearly nerd endurance test. While we're at it, let's just have a fourth convention in July. I can take it. Bring it, geek convention planners. IT'S ON.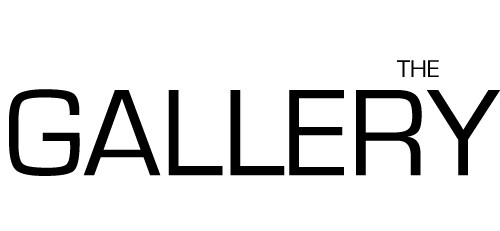 This week's guest is a fantasy artist who went from being a self-described "anime artist" to being recognized for a more realist "action fantasy" style. Hailing from Atlanta, please welcome...
---

Profile

Nicknames: I hear "kuroi" at cons, but really I'm just "Dan"


Color: Silver
Tools of the trade: oils, pencils, wacom tablet
Favorite junk food: noodles
While drawing, I listen to: Anything, really.
Guilty pleasure: I'm a car nerd.
Pet Peeve: RAM lag!
If the earth were invaded today, I would: be painting.

If I could meet any historical figure, living or dead, it would be: Da Vinci.

Spring

 

Even though he is a veteran of the convention scene and has worked in art for over a decade, Dan Howard doesn't subscribe to the kind of creative process that many of his peers do. In the contemporary art community, where sequential artists busily map out their plans in thumbnails and illustrators scribble rough sketches out, art is about planning just as much as it is about putting color on paper. Dan plans his work out in places as well, but he uses a different term to describe how he creates his work: evolution. "I try to keep physical proportions grounded," Dan admits, "but I don't think of things in 'ideals.'" Like most artists, he has evolved his style as he gains experience, moving from a comics and anime-influenced style to a more mature style that evokes more detail and texture. However, Dan also allows the content of his work "evolve" around the first strokes he puts to paper, regardless of what those strokes are. In terms of content, he talked about a similar process when I asked him about the fantasy elements in his work. "I started drawing more people swinging swords and such, so it was natural that something large and ugly would come make things interesting," says Dan, talking about how his work evolved from character sketches to battle scenes. As his work has developed, the attention it has earned from others has grown as well. Dan's work has been featured in ImaginFX, a card game series, and various contributions to art book and game projects organized by Udon Entertainment. Despite the attention, Dan keeps a nonchalant attitude about the role of art in his life. "Anything I've done has never been done with large, grandiose plans," he says. "I'm just trying to show that I have the skill and like to bring it to life."

Soi (Bleach fanart)
As he grew up, Dan took a strong interest in the world of anime after seeing the anime classic
Bubblegum Crisis.
He also got interested in American comics through the
Batman
comics of the late 1980s and the original Eastman and Laird
Teenage Mutant Ninja Turtles
graphic novels, which Dan credits for inspiring him to draw in the first place. During high school, Dan would often spend his free time sketching character art with friends. While much of his early sketches were done simply in the interest of killing time, that began to change as he was exposed to other works. With a natural inclination towards warmer colors, Dan found himself drawn to the work of modern fantasy artists like Simon Beasley, Frank Frazetta and Boris Vallejo. His interest in anime also continued to grow as he became a fan of the action sequences penned by
Kenichi Sonoda
and the character designs in the work of
Kousuke Fujishima
. Inspired to make a living in art, Dan enrolled in an animation program in art school, later changing his major to graphic design. Although he wanted to focus on illustration, the stigma that a degree in illustration doesn't lead to a good job kept Dan from focusing purely on his passion. That all changed in 2003, when the desire to focus on his craft (regardless of the cost) became too strong to ignore. Out of school, Dan began to circulate the art show scene and rent tables in Artist's Alleys at various anime conventions. Although working on a freelance basis has been tricky, he has kept it up ever since, continuing to "evolve" his style as he works.
Under close examination, Dan's work shows signs of the many ways he has evolved as an artist. His characters display hints of the muscular, intense look of a Beasley piece but also have traces of the emotional features and facial characteristics of anime heroines. Although he works from a number of different starting points, the most important element in his work rarely changes: the importance of the character. "I see the figure before I see the background," Dan remarks, admitting that he prefers to plan color compositions around characters and let the scene develop from there. Some of his other works began as shapes that he began to add color to, which leads to the development of an actual character. From there? "Usually something evolves from that point," says Dan, "but in some cases I'll alter the color palette or scrap it." With such a strong focus placed on characters, Dan admits that his color palette can shift toward oranges more than he intends it to - a trait that he actively challenges himself to alter whenever possible.

99
Although the fantasy look of his work may indicate otherwise, Dan cites a plethora of ties to reality when he discusses who and what his muses are. "Every character has an influence from reality - a real person or something else," says Dan. One influence, however, is especially notable. As Dan was seeking to redefine his style about four years ago, he developed a character type for a female character that he would find himself drawing every time he suffered artist's block. The character, named Bianca, was even given a character scenario, but never ended up with a story in her own right. Instead, she became the character who Dan would use whenever he endeavored to make significant changes to his style. She is seen in the image to the right,
99
, in which Dan first experimented with combining fantastical characters with an anime inspired fight scene replete with ninjas. "I think that the Bianca pieces represent something crawling through my head - a desire to create something new," says Dan. The use of a character like Bianca as a touchstone for change seems particularly fitting when one considers the prevalence of female figures in Dan's work. "It's tied to a lot of the early fantasy art influences on my style," says Dan, speaking about the use of females in his work. "Women in fantastical scenarios where they are the dominant character have always appealed to me. I think it's nice that they have a rough edge to their character." Of course, Dan admits that his use of female figures may give the casual observer the impression that he cannot draw any other kind of character. "I'm not bad at drawing males, just not quite as interested," says Dan, who is hoping to develop his background creation skills and ability to draw cars and other vehicles in the near future.
Dan's creative development has done a good job at getting him noticed professionally. In 2005, he was asked to serve as the colorist for fellow American artist Becky Cloonan in her piece for the art anthology Flight. Later, art magazine ImaginFX proclaimed him Artist of the Month and went on to feature his pieces in subsequent months. His work also found its way into two issues of the Exotique artbooks from Ballistic Publishing. His action-oriented style inevitably found its way into the publishing world as well when Dan was tapped to create the images for a card game series. A similar opportunity also came from Udon Entertainment, who asked him to handle illustrations for a Street Fighter III card game series. In the recent past, Udon has asked for Dan's help again, tapping him to provide illustrations for their Darkstalkers tribute book (out this year).

Be Alert
Today, Dan continues to make his way as a freelance artist, finally spending all of his time and effort on the illustrations he once doubted could provide a lucrative income. He's come a long way, but even today, he remains humble about his abilities and future pursuits. "I may need a 'real' job in the future as well, since things are brutal for everyone right now," Dan admits, citing the bad economy. However, he remains optimistic about the ability he and his fellow artists have to create work that appeals to the public. In fact, in the past year, Dan became one of the primary voices for many of his fellow artists when he helped bring the problems of the 2008 Otakon Artist Alley into the public eye. "I think it's sad that people are exploiting the loopholes for something like the Artist Alley," says Dan, referring to the illegal purchase of 14 tables at Otakon by two artists. "[In the Alley], there's still a group mentality. I think we're almost like carnival workers - we're colorful characters that sell art to other interesting people, and hopefully it makes those people happy." Dan's devotion to his fellow artists is easy to recognize; he's often asked to help critique his peers, and they often return the favor for him. In the end, even if Dan does have to find other sources of funding to take care of the bills, it is clear that the fan following among casual observers and fellow artists alike will continue to sustain him, no matter where things go from here. Much like his own work, the art community has evolved with him, and it is doubtful that they will let him retire. Of course, Dan doesn't seem to mind that. "I'm just happy to do the stuff I love," he says, hinting that his work now might not look like it will in a few years. The evolution of Dan Howard's style continues, and if previous developments are any indication, his audience will continue to grow to see just what form that evolution takes.
---


Say No More
ANN: Could you tell us about the story line behind Say No More? When producing work like this, how (if at all) does your approach toward the creation process differ when compared to the process for your well-known action work?
Dan Howard: Say No More was just an idea swimming around to show [my character] Mia interacting with her girlfriend Nikki in a casual setting. For some reason I wanted to show them in Mia's condo. The rest is up to the viewer, story wise ;). Things like this have a better impact on the viewer when they can make their own interpretation of what's going on. It's less fun if I spoil that with whatever boring idea I had. [Compared to the action stuff], there's really no different approach. It's probably quicker to execute since I saw the whole scene in my head and just regurgitated it out on the digital canvas. It's certainly more repose than the action sequences, but I'm not dwelling so much on that. The most important part, for me, was getting the perspective on the interior correct. Their interactions were easy going afterwards.
ANN: You've done a bit of work on card game art in the past. If you had the opportunity to work on a similar project in the future, what kind of project do you think would be best suited for your work? What would a "Dream Project" for you be like?
Dan: I think anyone's dream projects lay in their comfort zones. Some people adapt, others love that area of interest. For me the obvious answer is probably fantasy related. Swords, women, beasts, action, the whole "high fantasy" gamut, pretty much. But I love the projects I've done with Udon/CAPCOM. I grew up with their fighting games and played many, many hours with my friends. It's nothing short of an honour to have a creative place in their projects.
ANN: One of the most remarkable facets of your work is the texturing. Could you explain how you create some of the textures in your work?
Dan: Textures are one of the best elements we get to play around with in digital painting. It certainly can't reproduce to a T the look of an oil painting, but you can explore whole new textures with different layer blending options. They definitely add to that shrinking line between the look of a traditional painting and a digital painting.

ANN: When drawing anime icons like Soi from Bleach and Yoko from Gurren Lagann, what aspects of their personality/character do you try to bring to the surface? What made you pick these two characters as subjects for your illustrations?
Dan: Like most people, the best fanart comes from characters you love. Yoko is a character I absolutely loved and she's from a series I felt the same about. Even if it's a series I didn't quite get into, I still may do characters whose designs or personality stuck out. I'm a HUGE fan of underdog or under appreciated characters (Hinata from Naruto, Linna from Bubblegum Crisis, Makoto from Street Fighter 3). They feel like they're untapped resources, almost. Great characters who could shine if given the attention they deserve.
ANN: I know you've been working with your girlfriend Schin, who we featured previously in this column, from time to time. What are some of the ways you think your respective styles complement one another?
Dan: Our styles, from a distance, are night and day. Her art attracts a more feminine audience...and I'm probably on the complete opposite end. But we certainly don't differ process wise or at least not too much. We're both dedicated to our respective crafts and enjoy each other's company at conventions. She certainly keeps me motivated to work hard at what I do.
---
Most of Dan's recent work can be found on his Deviant Art page, where he is known as kuroitora. You can also check out his official home page here.
---
Are you an aspiring manga artist looking for some extra page views? Do you have a friend or loved one who draws extremely good original manga but needs a boost? Don't just sit there! Submit two links to your work, including one original piece (no file attachments please! File attachments will be dipped in chocolate and sold as treats to unsuspecting tourists), to evan [at] animenewsnetwork dot com, and you could be featured in a future Gallery column!
All works © Dan Howard.
---
discuss this in the forum (6 posts)
|