BlazBlue – Alter Memory - Win it Before you can buy it!

Our friends at FUNimation have given us 3 copies of the upcoming release of the BlazBlue: Alter Memory – The Complete Series – Blu-ray/DVD Combo Pack to give away to randomly selected readers. Even cooler, these will be mailed out before they are available in stores, so 3 lucky people will get their copies earlier than everyone else.
BlazBlue – Alter Memory is based on Arc System Works' hit fighting game series and features many of the same voice actors reprising their roles from the video game. The animation is by teamKG, the same studio that animated the cut-scenes for the game BlazBlue: Chronophantasma.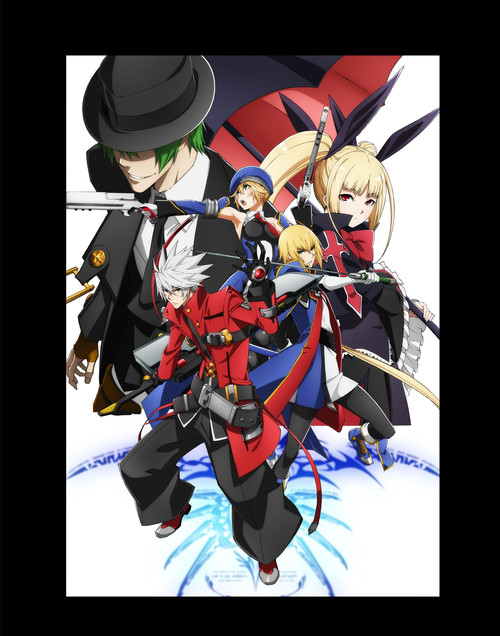 The story is set in December of 2199, when the streets are full of anticipation for the end of the year and the start of the new one. Amid the celebrations, word spreads that Ragna the Bloodedge (Tomokazu Sugita), an SS-class rebel with the highest ever bounty on his head, has appeared in the 13th Hierarchical City of Kagutsuchi. The apparent aim of Ragna or the "Grim Reaper" is the destruction of the system controlling the world. To collect the bounty, a motley array of unrivaled fighters converge on Kagutsuchi.

Head over to Funimation.com for more information.
Winners:
Katherine Gilmer, VA
Jonathan Lu, NY
Ed Taylor, SC

The Fine Print: Although unlikely to happen, Anime News Network reserves the right to cancel this contest at any time. Contest is open to any and all residents of the planet Earth and neighbour parallel dimensions, but prizes will only be shipped within the continental United States and Canada (elsewhere, you have to arrange to have it sent to someone living in the appropriate area, and they can send it to you.) Entries will not be shipped to non-military PO boxes. Winners' names will be posted on AnimeNewsNetwork.com, their mailing addresses will be provided to our shipping agent of choice (for example: USPS) and no one else. Winners' addresses and e-mail addresses will be erased once the prizes have been shipped. Non-winners' names, e-mail and mailing addresses will not be given out to any one and will be erased when the winners have been confirmed. Non-winners will not be contacted, spammed or harassed in any way. We reserve the right to retroactively add new rules when and how we see fit.
---
discuss this in the forum (9 posts)
|
this article has been modified since it was originally posted; see change history