Interest

Vertical: Usamaru Furuya Draws Manga Twice for Overseas Market (Updated)

posted on

2011-05-31

20:30 EDT by Gia Manry
Creator reportedly draws
No Longer Human
right-to-left, & again left-to-right
---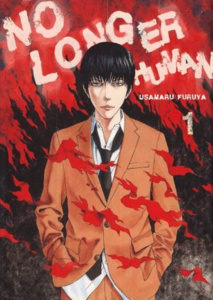 Ed Chavez, the marketing director for the North American book publisher Vertical, revealed on Twitter Tuesday that manga creator Usamaru Furuya (Genkaku Picasso, 51 Ways to Save Her) is drawing a left-to-right version of his manga No Longer Human in addition to the traditional Japanese right-to-left orientation, as part of his effort to "aggressively" get his work licensed in foreign markets. When asked to clarify, Chavez confirmed that the artist is drawing the series twice — once with each orientation — and that he may also be doing it for a prequel series to his Lychee Light Club manga.
Furuya, who Chavez describes as "a cult favorite" globally, made his professional manga debut in 1994 with Palepoli in the alternative manga magazine Garo, and Viz and Cadence Books would later publish parts of this manga in the books Secret Comics Japan and Japan Edge, respectively. Viz also published his Short Cuts manga and announced at Anime Expo last July that it licensed another Furuya manga, Genkaku Picasso.
Furuya's numerous other manga works include 51 Ways to Save Her, which DC Comics' CMX Manga had planned to publish before shutting down last July. Vertical confirmed in January that it will release Furuya's manga adaptation of Osamu Dazai's acclaimed novel No Longer Human in November, and has already released Lychee Light Club.
In May, Furuya attended the Toronto Comics Art Festival.
Update: Furuya attended the Toronto Comics Art Festival in May, not February. Thanks, Buster Blader 126.
---