×
remind me tomorrow
remind me next week
never remind me
Subscribe to the ANN Newsletter • Wake up every Sunday to a curated list of ANN's most interesting posts of the week.
read more
News

Vertical Adds Princess Knight, Drops of God Manga (Updated)

posted on by Gia Manry
---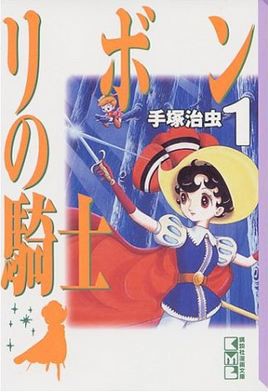 Vertical Marketing Director Ed Chavez is announcing on the ANNcast program on Thursday that the publisher has acquired the North American rights to two Kodansha manga titles: Osamu Tezuka's Princess Knight (Ribon no Kishi) and Tadashi Agi and Shū Okimoto's Drops of God (Kami no Shizuku). Additionally, Chavez confirmed outside of the podcast that Vertical has acquired the rights to Usamaru Furuya's manga No Longer Human.
Princess Knight revolves around a princess raised as a boy so that she can inherit her kingdom's throne. The manga pioneer Osamu Tezuka drew the original story in Kodansha's Shoujo Club magazine from 1953 to 1956. Princess Knight and Toshiko Ueda's Boku-chan (1951) are among the first shōjo manga in history. Tezuka later created the Twin Knight sequel in Kodansha's Nakayoshi magazine from 1958 to 1959, followed by a 1963-1966 Ribbon Knight remake in the same magazine.
Vertical will publish Princess Knight in two volumes: the first, about 384 pages long, on October 4, and the second, about 330 pages long, on December 6. Both books will carry a suggested retail price of US$13.95. The books will be the same trim size as Dororo and Black Jack — two other Vertical releases of Tezuka manga.
Kodansha released the Nakayoshi version of the Princess Knight manga as part of its Bilingual Comics line in 2001, but this version has been out of print for some time. Viz Media's Shojo Beat published a 25-page excerpt from the original Shoujo Club run in its July 2007 issue, but did not publish any additional materials.
Tezuka's manga was adapted into a television anime in 1967 and an anime film in 1994. Moyashimon scriptwriter Natsuko Takahashi launched a manga remake of Tezuka's series titled Sapphire: Princess Knight in 2008 with artist Pink Hanamori. An anime film adaptation of the series was also announced in 2009.

The story of Drops of God revolves around a young man whose father, a famous Japanese wine critic, passes away. When he visits his father's estate to lay claim to his inheritance, he learns that his father adopted another man and that the two must compete to identify 13 wines in order to earn the inheritance: a vast fortune in the form of a wine collection. Each Vertical volume will contain the equivalent of two Kodansha volumes, for a total of about 400 pages, and carry a suggested retail price of US$14.95.
The series is currently 27 volumes long and is still ongoing. Throughout its serialization, the manga has famously boosted the sales of wines profiled in the story. It has also been recognized by the French wine magazine La Revue du vin de France, who gave the manga its top award, and by the New York Times, which profiled the manga in its Dining and Wine section. A Korean drama based on the series also aired in 2009.
Kami no Shizuku's creators hinted at an English-language release for the series last April.
In an email to ANN, Chavez also confirmed that Vertical will release Usamaru Furuya's manga adaptation of Osamu Dazai's novel No Longer Human. The story follows a young man's deepening alienation from the rest of the world, despite his attempts to maintain a cheery facade. The first of three parts will be released on September 27 and the second on November 22. Each volume will have a US$10.95 suggested retail price and consist of about 200 pages. Vertical originally announced the manga last October, then retracted the announcement as premature.
Update: Chavez indicates that Vertical will release the original Shoujo Club version of the Princess Knight manga.
---