Interest

Yukari Tamura, Chinatsu Akasaki Lead OreShura Cast

posted on by Egan Loo
---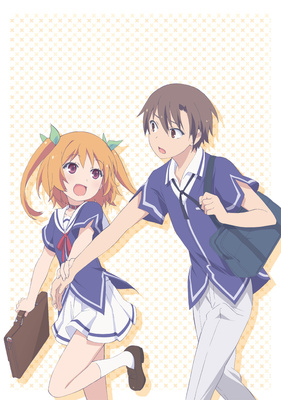 A train ad for the Ore no Kanojo to Osananajimi ga Shuraba Sugiru (OreShura) franchise revealed the main cast for the anime version on Friday. The ad (designed as a parody of ads for Japanese tabloid newspapers and gossip magazines) lists the following:
Eita Kidō - Ryota Ohsaka
 
Chiwa Harusaki - Chinatsu Akasaki
 
Masuzu Natsukawa - Yukari Tamura
 
Himeka Akishino - Hisako Kanemoto
 
Ai Fuyuumi - Ai Kayano
The cast differs from the one in the OreShura drama CD, which had Junji Majima as Eita, Aki Toyosaki as Chiwa, and Chiwa Saito as Masuzu.
Yūji Yūji's original light novel series centers around a boy named Eita. He has a childhood friend named Chiwa who is like a little sister to him. A silver-haired girl named Masuzu returns from overseas and makes Eita her "fake" boyfriend to fend off unwanted attention. This sets off a feud between Chiwa and Masuzu for Eita's affections.
The staff for the anime was revealed in September. Kanta Kamei (Bunny Drop, Tales of Vesperia ~The First Strike~) is directing at A-1 Pictures. Tatsuhiko Urahata (Natsu-iro Kiseki, Saki, Horizon in the Middle of Nowhere) is charge of the series scripts, and Mai Otsuka (Shakugan no Shana, Hanamaru Kindergarten, Astarotte's Toy) is adapting LLO's original character designs. Masatomo Ota (Magical Girl Lyrical Nanoha, B Gata H Kei - Yamada's First Time, Carnival Phantasm theme songs) is composing the music.
The anime will premiere in January.
[Via legend1206, 0takomu]
---