Interest

Aksys Licenses Idea Factory's Sweet Fuse: At Your Side/Bakudan Handan

posted on by Joanne Mertz
---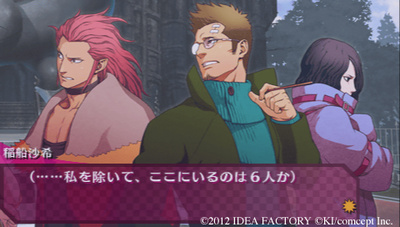 Aksys announced on Valentine's Day that it will localize and release Sweet Fuse: At Your Side (Japanese title: Bakudan Handan), a visual novel for the PSP from Idea Factory's Otomate brand. The game is tentatively scheduled for this summer.
The story opens with Saki Inafune, the niece of game developer Keiji Inafune (Mega Man/Rockman), as she attends the opening day festivities for her uncle's new theme park. But suddenly, the park is overtaken by a villain named Count Hogstein, who blows up the Ferris wheel and forces hostages to participate in a series of deadly games. Saki volunteers herself for the games in order to save her uncle, but will need to stay sharp and determine if she is to get the other players and herself out of the park alive--and possibly fall in love along the way.
The otome game hosts 14 different endings and over 30 hours of gameplay that includes puzzles, decisions, and dealing with the unexpected outcomes of the games. In addition to his character, Keiji Inafune has played an active role in the game's creation as both a consultant and designer for some of the characters. Bakudan Handan was originally released in Japan last June.
---