Interest

Two Hatsune Miku Shops Open in Tokyo's Haneda Airport

posted on

2014-01-19

16:00 EST by Bamboo Dong
Shops located in domestic and international terminals will offer Hatsune Miku character goods.
---
Those flying into Tokyo's Haneda Airport, either internationally or domestically, will now be greeted by the sweet, outstretched arms of Hatsune Miku, and be offered the chance to buy Miku merchandise, as well as items featuring some of the other Vocaloids.
The "Hatsune Miku Wing Shop" will have two locations inside the airport, one at Terminal 1 for domestic flights, and one in the International Terminal 5F COOL ZONE. The shops will be open every day from 6AM to 8PM until March 1.
Goods include items such as crunchy chocolate (¥840), cheesecake (¥1,260), assorted candy (¥735);
Rolling carry-on case (¥21,000), luggage tag (¥1,890), neck pillow (¥3,150), medium-sized overnight bag (¥3,675), large-sized overnight bag (¥5,250), passport case (¥2,625);
T-shirt (¥6,300), socks (¥1,260), scarf (¥2,625);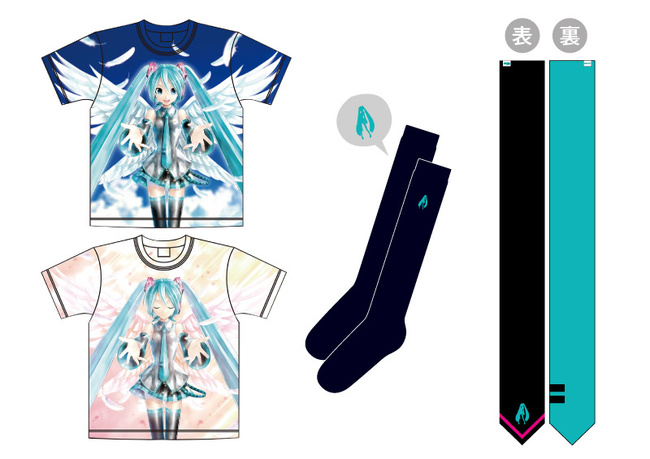 Clear files (¥315 each), letter clear file (¥420), ball-point pens (¥525 each), sticky notes (¥630);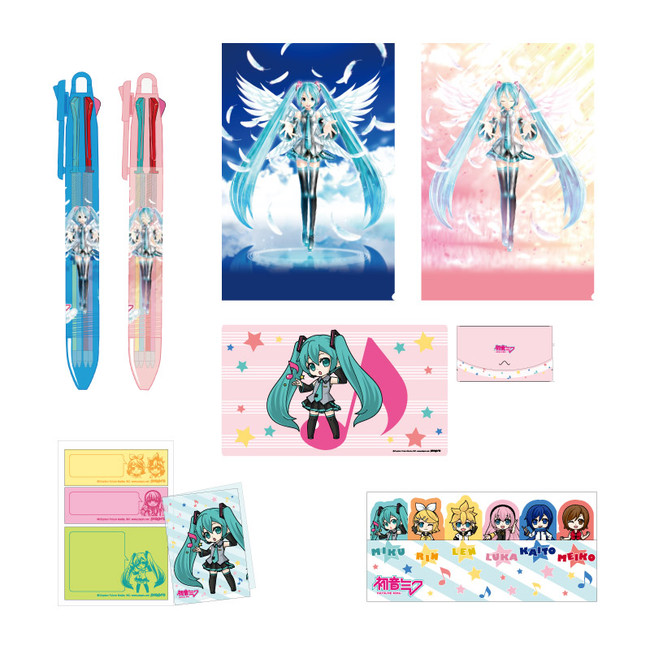 Train pass case (¥1,260), blanket (¥4,200), tumblers (¥1,575), towel (¥840), mirror (¥1,260);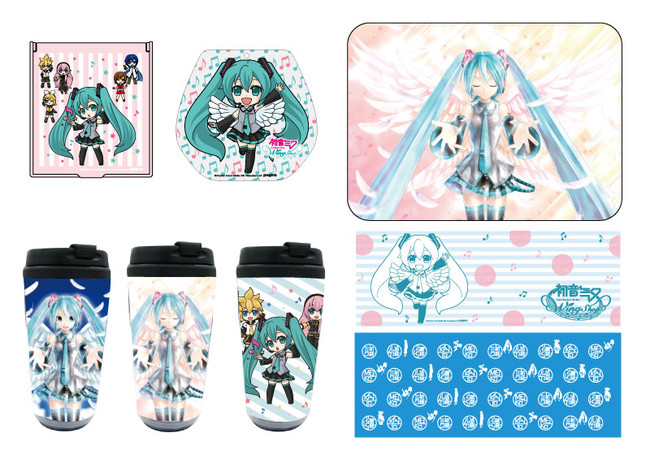 Mini towels (¥525 each), PVC key chains (¥630 each), band-aids set (¥525), chopsticks (adult-size and kids-size) (¥840), fans (¥2,100 each);
iPhone case (¥1,890 each), wall tapestries (¥2,520 each), pins set (¥735 each), post cards (¥1,950), glasses case (¥1,575);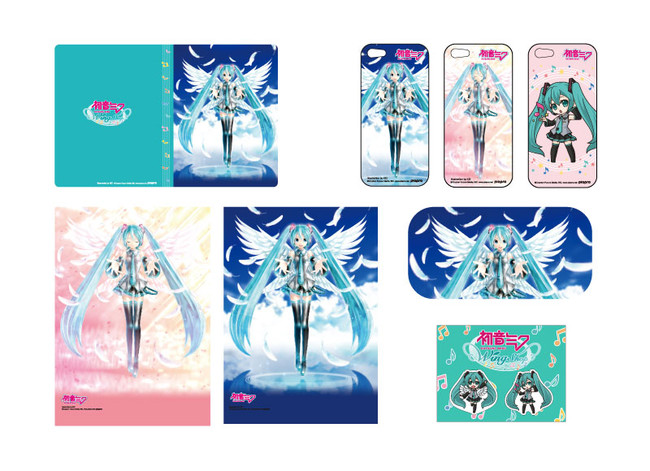 And exclusive to the international terminal shop, a clear file (¥315), iPhone 5 case (¥1,890), tapestry (¥2,520), post card file (¥1,050), and t-shirt (¥6,300), featuring the same illustration by Zain as featured on the English release of Hatsune Miku V3.
[Via Yattar Japan]
---