News

Live-Action Films Planned from Manga Creators' Stories

posted on by Mikhail Koulikov
---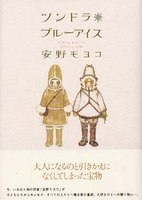 At the Pusan International Film Festival (PIFF) in South Korea this week, Japanese producers are presenting various upcoming films for potential distribution by Western studios. These include a live-action adaptation of Sugar Sugar Rune and Sakuran creator Moyoco Anno's Tundra Blue Ice manga. This film, which has a budget of US$2 million, is scheduled to shoot in Iceland.
Another feature that is being introduced at PIFF is Tatsuya Egawa's King's Game. Egawa will not only script but also direct this story about five men and five women competing in a virtual game with unlimited possibilities but only one winner. Egawa was a student of Hiroshi Motomiya, the author and artist of Salaryman Kintaro. His own works include Golden Boy and the long-running manga Tokyo University Story.

In a separate development, the explicitly graphic comedy manga Sundome from Kazuto Okada (Very Private Lesson) is being adapted into a live-action film. Its limited engagement at Tokyo's Uplink Factory theater starts November 20. The new manga publisher Yen Press is releasing the first volume of the original Sundome manga in English on January 9.
In yet another separate development, Shingo Matsubara is directing a live-action film based on Mitsuo Hashimoto's Tsukiji Uogashi Sandaime manga. The manga revolves around Shuntarō (Takao Osawa), a former bank employee who now deals with fish in the Tsukiji, the world's biggest seafood market. The film started shooting in September on location, with plans for a release next year.
Thank you to dormcat for the news tip.
Source: Variety, Ultimatum, Tokyograph
Images © Moyoco Anno © 2007 Kazuto Okada (Young Champion)/TMC
---