News

Miyazaki Predicts Next Work at Least 3 Years from Now

posted on by Mikhail Koulikov
Ponyo
director speaks at Venice Film Fest about work with young animators
---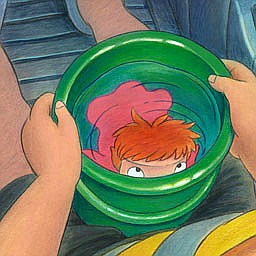 Director Hayao Miyazaki spoke briefly to reporters after a Sunday press-only showing of his latest movie, Ponyo on the Cliff by the Sea, at the Venice International Film Festival. In his remarks, Miyazaki came out strongly in support of traditional animation without the aid of computers. "I think animation is something that needs the pencil, needs man's drawing hand, and that is why I decided to do this work in this way…. I will continue to use my pencil as long as I can," he stated.
The 67-year-old Miyazaki also indicated that he has no plans of retiring, but added that for whatever his next project will be, he plans on utilizing the skills and talent of a younger generation of animators to help him. He has no specific plans for the future, but thinks that the next anime he will oversee is at least three more years in the future, when he will be over 70.
Ponyo is one of two anime films from acclaimed directors competing at this year's festival — the second one being Mamoru Oshii's The Sky Crawlers. The Venice festival has already honored Miyazaki once in 2005, when it gave him a Lifetime Achievement Golden Lion award. Ponyo is scheduled to open in the United Kingdom next April.
Image © 2008 Nibariki, GNDHDDT
---