News

Japan's Kodansha Reports Its Largest Annual Loss Ever

posted on by Egan Loo
7.7-billion yen loss due to dropping advertising revenues, magazine & comic sales
---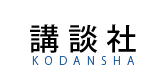 The Japanese publishing giant Kodansha has announced the financial results for its 2008 fiscal year (December 2007 to November 2008) on Monday. Advertising revenues declined under the effects of the recession, and a drop in magazine and comic sales led to 135.058 billion yen (about US$1.4269 billion) in overall annual sales, a drop of 6.4% from the previous year. This resulted in a loss of 7.686 billion yen (about US$81.2 million) for 2008 — the largest annual loss in the company's history.
Revenues from the magazine division, including comic magazines, were at 93.7% of the previous year's levels. The book division's revenues was 92.1% of the previous year's revenues, while advertising revenues stood at 89.8%.
Among other titles, Kodansha publishes xxxHOLiC, Tsubasa, RESERVoir CHRoNiCLE, Nodame Cantabile, Negima! Magister Negi Magi, Fairy Tail, Card Captor Sakura, Love Hina, and Kitchen Princess. Its magazine division prints Weekly Shonen Magazine, Monthly Shonen Magazine, Young Magazine, Morning, Morning 2, Afternoon, Magazine Special, Evening, Monthly Shonen Sirius, Monthly Shonen Rival, Nakayoshi, Bessatsu Friend, Be•Love, Kiss, Dessert, and The Dessert manga magazines. It also publishes official file magazines for specific franchises, such as Clamp no Kiseki, Mobile Suit Gundam Seed Destiny, Ultraman, Mobile Suit Z Gundam Historica, Kamen Rider, and Tokusatsu Hero Magazine.
The Nikkei news source reported that Kodansha established a Kodansha USA holding company last July, with the intent of setting up a new subsidiary in New York for manga publishing in North America. There have been no further news about the reported North American initiative since then.
Source: Goo News
---