News

Animatrix's Studio 4°C to Animate New ThunderCats

posted on by Egan Loo
---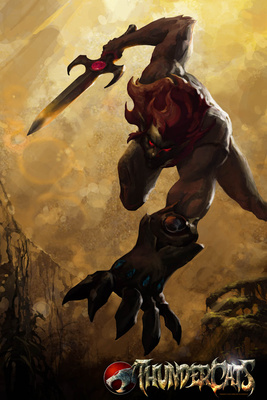 Warner Bros. Animation is announcing on Thursday that Studio 4°C, the anime studio behind Tekkonkinkreet, Genius Party, and parts of The Animatrix, is animating a new version of the 1980s fantasy action television series Thundercats for the Cartoon Network. Sam Register, Cartoon Network's Executive Vice President of Creative Affairs, described the new series as "Warner Bros. Animation's first anime series." (Several Japanese studios subcontracted on the original Thundercats series as well.)
Studio 4°C had previously worked with Warner Brothers on The Animatrix, Batman: Gotham Knight, and Halo Legends — three earlier Japanese-animated Warner Brothers projects based on American entertainment franchises. Register is serving as the new project's executive producer after working on Hi Hi Puffy AmiYumi, Transformers: Animated, Teen Titans, Ben 10, and Batman: The Brave and the Bold. Michael Jelenic (Batman: The Brave and the Bold, Wonder Woman) and Ethan Spaulding (Avatar: The Last Airbender) are producing.
Sources: Variety, Wizard World via Geekosystem
Update: More background information added.
---