News

Japanese Publishers Launch Electronic Manga Award

posted on by Gia Manry
---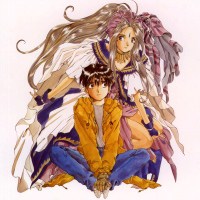 Four companies who develop manga for mobile phones have joined forces to establish the Keitai Comic Taishō (Mobile Phone Comic Award) this year. The award will be granted to the title who receives the most votes via a user poll that will run from June 11 until July 2. The poll will be carried on the sites of Infocom (Mecha Comics), NTT solmare (Comic Cmoa), bbmf (Keitai Manga Ōkoku), and Bitway (Handy Comic).
The awards committee has also announced 20 nominations. The nominated titles are:
*Aa! Megamisama (Oh My Goddess) by Kousuke Fujishima
Ao no Fuuin by Chie Shinohara
Boku no Hatsukoi wo Kimi ni Sasagu by Kotomi Aoki
*Fushigi Yûgi by Yuu Watase
GodHand Teru by Kazuki Yamamoto
*Gokuraku Seishun Hockey Bu (My Heavenly Hockey Club) by Ai Morinaga
*GS Mikami Gokuraku Daisakusen!! (Ghost Sweeper Mikami) by Takashi Shiina
*Itazura na Kiss by Kaoru Tada
Hotaru no Hikari by Satoru Hiura
Kami no Shizuku by Tadashi Agi
*Kare First Love by Kaho Miyasaka
*Keroro Gunso (Sgt. Frog) by Mine Yoshizaki
*Koukyou Shihen Eureka Seven (Eureka Seven) by Jinsei Kataoka, Kazuma Kondou
Megumi no Daigo by Masahito Soda
*Neon Genesis Evangelion by Yoshiyuki Sadamoto/Studio Khara, Gainax
*Nodame Cantabile by Tomoko Ninomiya
Okata Katsumi Shinrei File by Mayuri Yamamoto
Shota no Sushi by Daisuke Terasawa
Tantei Gakuen Q (Detective School Q) by Seimaru Amagi and Fumiya Sato
*Zettai Kareshi (Absolute Boyfriend) by Yuu Watase
Series marked with a * are or have been released in North America in English.
Source: animeanime.jp
---