News

Florida Mother Protests Manga in Public Library

posted on by Jacob Browning
Crestview mom claims manga put son in therapy; city, library choose to keep manga
---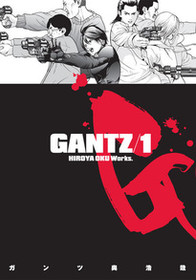 Not-So-Daily Link of the Day: A mother in Crestview, Florida protested the availability of mature manga at her city's public library and claimed her teenage son was negatively affected after picking up a volume from the general circulation shelves. The parent, Margaret Barbaree, said that the manga had adult themes which she described as "graphic" and "shocking." Barbaree is the founder of a citizens group called Protect Our Children, and she presented her case to the Crestview City Council on June 28.
Barbaree told the council, "My son lost his mind when he found this. Now he's in a home for extensive therapy."
The manga shown to the council to support Barbaree's case were Psychic Academy and "003: The Naked Suicide Girl" according to the Crestview City Coucil public documents. "003: The Naked Suicide Girl" is a chapter in the Gantz manga series. This particular chapter can be found in the first volume from Dark Horse Comics, and the volume is rated for readers 18 or older. Psychic Academy, on the other hand, is rated by TOKYOPOP for readers 13 or older.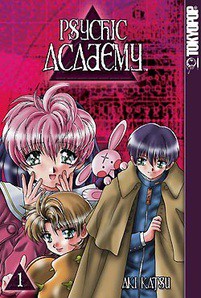 The manga Barbaree's son found was in the Crestview Public Library's general stacks. According to the Crestview News Bulletin, Barbaree said her son took the manga from the unsupervised stacks and put it in his backpack. Library Director Jean Lewis said that area was on a top shelf with other graphic novels and comic books not intended for young readers. Council President Charles Baugh Jr. visited the library the day after Barbaree's complaints and said the manga in the separate young adults section were appropriate.
Barbaree has protested the availability of manga before. She collected 226 signatures against the public access of "anime," although the petition was directed at manga. Crestview Public Library did not heed the petition, and a staffer said that some patrons thought Barbaree misrepresented the protest.
"They told us [that Barbaree] approached them at the Christmas parade and asked them to sign a petition protesting pornography in the library," Resource Librarian Sandra Dreaden told the Crestview News Bulletin.
The staff added that manga has been included in the library because there has been a demand for it. The library's website lists a Teen Anime Club, in which patrons aged 12 to 17 meet for one hour on Tuesdays for anime and manga.
ANN contacted Library Director Lewis, but Lewis declined to comment.
Sources: Crestview News Bulletin, Robot 6
---