×
remind me tomorrow
remind me next week
never remind me
Subscribe to the ANN Newsletter • Wake up every Sunday to a curated list of ANN's most interesting posts of the week.
read more
News

Scotland Loves Anime 2011 Line-Up Announced

posted on by Andrew Osmond
---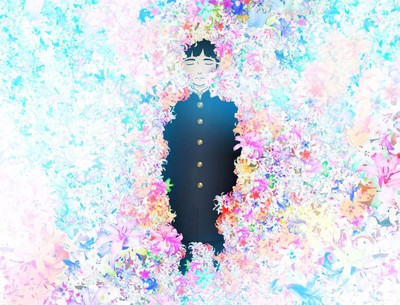 Scotland Loves Animation announced its line-up for this October's event in Glasgow and Edinburgh. The films include Keiichi Hara's award-winning feature film Colorful (pictured); the CGI videogame adaptation Tekken: Blood Vengeance; the children's fantasy Hotarubi no Mori e: and the previously announced screenings of Mardock Scramble: The First Compression and Mardock Scramble: The Second Combustion.
The Scotland Loves Anime festival will run from October 7 to 9 at Glasgow, and October 14 to 16 at Edinburgh. The full line-up is given at the bottom of this article.
Based on the movel by Eto Mori, Colorful is about a person trapped outside the endless circle of life and death. Thanks to winning a lottery in the angel world, the protagonist is brought back to inhabit the body of a 14-year-old boy — who just committed suicide. The film won the Best Animation Film Award at 65th Mainichi Film Awards, and took two prizes at this years's Annecy, the world's largest animation film festival.
Tekken: Blood Vengeance is based on the Tekken fighting videogame series. Digital Frontier produced the films; it was also responsible for the opening movie footage in the Tekken 5 and Tekken 6 games as well as handling animation production in the Appleseed and Resident Evil: Degeneration films. The director was Yōichi Mōri; Dai Sato (Casshern, Cowboy Bebop, Eureka Seven) wrote the script, and Shinji Higuchi (Evangelion, Gunbuster, Vandread) handled the storyboards. In July, Manga Entertainment announced that Namco and Bandai will screen the film in 3D in selected U.K. cinemas, before releasing it as a hybrid DVD/3D Blu-Ray in mid-November.
Mardock Scramble: The First Compression and Mardock Scramble: The Second Combustion are the first two parts of a trilogy based on the science-fiction suspense novel by Tow Ubukata (Le Chevalier D'Eon). A teenage prostitute named Rune Balot is murdered in an explosion, then resurrected as an advanced cyborg. Megumi Hayashibara voices Balot, in a project directed by Susumu Kudo at the new studio GoHands.
Another premiere is the anime film adaptation of Yuki Midorikawa's Hotarubi no Mori e manga on Thursday. Midorikawa is best known for creating the Natsume Yūjin-Chō (Natsume's Book of Friends) manga and anime. The story centres around Hotaru, a little girl who gets lost in an enchanted forest where apparitions reside. A young boy, Gin, appears before Hotaru, but she cannot touch him for fear of making him disappear. Animation is by the studio Brains Base with director Takahiro Ōmori and music by Makoto Yoshimori. The film stars Ayane Sakura (Dream Eater Merry) as Hotaru and Kouki Uchiyama (Infinite Stratos, C, Soul Eater) as Gin. It opens in Japan on September 17.
Coicent (Koisento) and Five Numbers! (Norageki!) are two science-fiction anime "mini features" from the studio Sunrise. Coicent reunites writer/director Shuhei Moritai and character designer Daisuke Sajiki, who previously collaborated on the CGI anime hit Kakurenbo. The story takes place in the 26th century where a school trip to a rebuilt 21st century city sees teenage Shinichi chasing a talking deer. Five Numbers! is directed by Hiroaki Ando with character designer Masaru Gotsubo (Samurai Champloo) and scripter Dai Sato (Ergo Proxy, Cowboy Bebop). Four people awake to find themselves in a prison: an ex-soldier, a beautiful woman, an average Joe and a young computer hacker.
The line-up also includes the first instalment of Towa no Quon, a six-part theatrical anime film series by the studio Bones. It is the last anime of Umanosuke Iida (Mobile Suit Gundam: The 08th MS Team, Hellsing), who passed away last November. The story follows a boy named Quon and others who suddenly wake up with supernatural powers. The series is being released monthly in Japanese cinemas, with the fourth part opening on September 10.
The full line-up is:
Glasgow
October 7th – October 9th
Tekken: Blood Vengeance 3D
Saturday 8th:
Arrietty (dubbed children's screening)
Hotarubi no Mori e, plus two episodes of "related anime." (EU premiere)
Mardock Scramble: The First Compression (Scottish premiere) and Mardock Scramble: The Second Combustion (EU premiere)
Sunday 9th:
Escaflowne: The Movie (2000 feature film reworking of the TV series Vision of Escaflowne, UK premiere)
Colorful (UK premiere)
Secret Film – To Be Announced September 12th (UK premiere)
Edinburgh
October 14th – October 16th
The Princess and the Pilot (UK premiere)
Coicent/Towa no Quon/Five Numbers! (UK premiere)
Special screening (UK premiere, to be announced on September 12th)
Hotarubi no Mori e, plus two episodes of "related anime."
Colourful
Mardock Scramble Parts 1 and 2
Tekken: Blood Vengeance (2D)
Special screening
Tickets will go on sale for both cities in the next two weeks.
---
this article has been modified since it was originally posted; see change history