News

Matchless Raijin-Oh 2nd Season Gets Subtitle-only Release

posted on by Crystalyn Hodgkins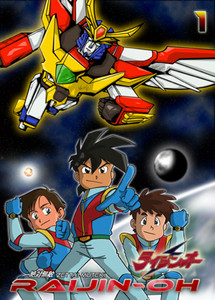 The American distributor Anime Midstream announced at its panel at A-Kon on Saturday that it will release the second season of the Matchless Raijin-Oh (Zettai Muteki Raijin-Oh) television anime series. The company revealed that the second season of the show, which starts with episode 26, will be released with Japanese audio only with English subtitles. Anime Midstream has been releasing the first half of the series with both Japanese and English audio tracks.
The company noted it expects to release volume 4 in the series, which will contain episodes 16-20, on DVD in "a couple of weeks." Additionally, Anime Midstream noted it hopes to release volume 5, which will contain episodes 21-25, by the end of the summer. The company will dedicate volume 4 in the series to voice actress Cassandra Hodges, who passed away last June at the age of 28. The company also noted that it does not have the rights to release the four-episode Matchless Raijin-Oh OAV sequel series.
The company first announced its license to the 51-episode television anime series in 2009.
The company also announced at the panel that it is relocating from St. Louis, Missouri to the Dallas, Texas area.
---