News

2D Boys in Girls' Clothing Magazine Oto Nyan Omega Goes on Hiatus

posted on

2013-06-15

18:00 EDT
---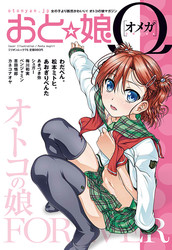 The Million Publishing company announced that its Oto☆Nyan Omega magazine is on hiatus as of its last issue on May 25. The company aims to continue the serialized manga in some form in the future. Any further news will be announced on the magazine's website and on Twitter.
The Million Publishing company launched the original Oto☆Nyan, a magazine devoted to "two-dimensional boys in girls' clothing" (otokonoko), in 2010.
The magazine carried Kagayaku!! Otoko no Musumejuku by Wadapen (Tōkyō Jitensha Shōjo, Papa no Iu Koto o Kikinasai! - Takanashi no Hidamari), Chigake-chan Black by Mitohi Matsumoto (My Cute Crossdresser), Dakara Boku wa Otōto Imōto ni Koi o Suru by Wataru Akizuki (Kanpeki na Kanojo ), Josō Sanmyaku by Penta Aogiri, Josoashi and Otoko no Ko Lovers!! by Gorō Yoshida, Cherry Garden by Kazumi Umekawa (Gau Gau Wata), Urafu. - Yōkoso Urafuki Iinkai e by Benjamin, and Tosho-shitsu no Kanojo by Naoya Kaneko.
[Via Hachima Kikō]
---