News

Live-Action Rurouni Kenshin Sequels Cast Okina, Sawagejō

posted on by Egan Loo
Yahiko recast with
Kaito Ōyagi
; Toshimichi Ōkubo, Hirobumi Itō, Yumi Komagata's cast also announced
---
The official website for the two live-action Rurouni Kenshin sequel films announced more cast members on Saturday:
68-year-old Min Tanaka (Tekkonkinkreet, The Twilight Samurai, 47 Ronin remake) as Nenji Kashiwazaki/Okina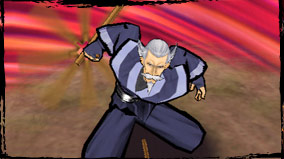 47-year-old Kazufumi Miyazawa (The Boom music band) as Toshimichi Ōkubo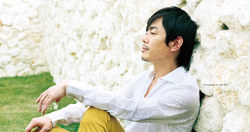 39-year-old Yukiyoshi Ozawa (Umi no Hotaru) as Hirobumi Itō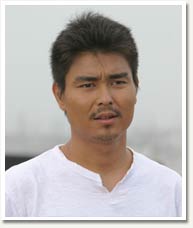 12-year-old Kaito Ōyagi (Ninja Kids!!! Summer Mission Impossible) as Yahiko Myōjin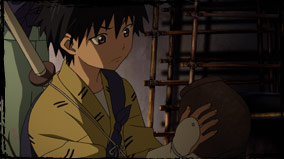 25-year-old model Maryjun Takahashi as Yumi Komagata



26-year-old Ryōsuke Miura (Kamen Rider OOO) as Chō Sawagejō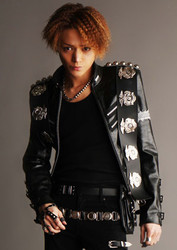 Taketo Tanaka played Yahiko in the first live-action Rurouni Kenshin film.

The previously revealed cast members include:
Takeru Satoh as Kenshin Himura
Emi Takei as Kaoru Kamiya
Yusuke Iseya as Aoshi Shinomori
Munetaka Aoki as Sanosuke Sagara
Yuu Aoi as Megumi Takani
Ryunosuke Kamiki as Sōjirō Seta
Yosuke Eguchi as Hajime Saitō
Tatsuya Fujiwara as Makoto Shishio
The two new films, which will cover the Kyoto arc from Nobuhiro Watsuki's original historical action manga, will be titled Rurouni Kenshin: Kyoto Taika-hen (Rurouni Kenshin: The Great Kyoto Fire) and Rurouni Kenshin: Densetsu no Saigo-hen (Rurouni Kenshin: The End of a Legend). The films are slated to open next summer.
In addition to the two new films. Keishi Ōtomo directed the first live-action Rurouni Kenshin film, which opened in Japan last August. The film starred Satoh and Takei (Kyō, Koi o Hajimemasu, For Love's Sake/Ai to Makoto). It had its North American premiere in Los Angeles in December, and it played in San Francisco on August 1.
Watsuki's manga ran from 1994 to 1999 in Shueisha's Weekly Shonen Jump magazine, and the creator also drew the Rurouni Kenshin: Restoration retelling in Jump Square that launched in May 2012 and ended last month.
An anime series aired in Japan from 1996 to 1998 and spawned several anime film and video projects. Viz Media publishes both manga in North America, while Media Blasters released the television anime. ADV Films released two later original video anime projects and a film on DVD, and Aniplex released these three titles on Blu-ray Disc. Sentai Filmworks released the two more recent video anime series on Blu-ray Disc and DVD, which also covered the Kyoto arc.
Source: Comic Natalie
Update: Grammar fixed. Thanks, Karasuhebi
---