News

AnimeSols to Stream Classic Shōjo Series Dear, Brother

posted on by Lynzee Loveridge
Crowdfunding campaign for 13-episode set opened today
---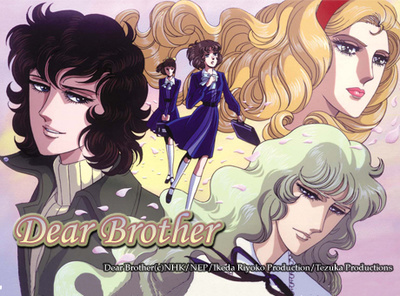 The crowdfunding and streaming service Anime Sols announced on Sunday it is taking pledges for the first DVD set of the classic shōjo television anime of Dear, Brother (Oniisama E...). The site is currently streaming the first episode.
Based on Riyoko Ikeda's (The Rose of Versailles) original manga, the story follows Nanako Misono after she enters an all-girls private school. Nanako writes letters about her day-to-day life to her "oniisama," a previous teacher from her cram school. A middle-class girl, Nanako encounters hardships and drama at the prestigious school of female elites.
The series ran for 39 episodes and is also available for streaming on Hulu and Viki services. It has not previously been released on home video in North America. AnimeSols set US$13,000 goal to release the first 13 episodes on home video. The series has until November 9 to reach its goal.
AnimeSols' campaigns for the first 13 episodes of Black Jack and Creamy Mami were reached last month.
---