News

The Wolf Children U.K. Cinema Release October 25

posted on

2013-09-16

06:07 EDT
Feature by Mamoru Hosoda (The Girl who Leapt through Time, Summer Wars).
---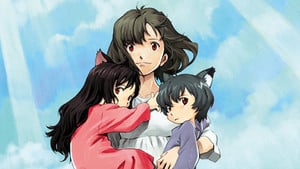 Fetch Publicity, the PR company for Manga Entertainment has confirmed to ANN that The Wolf Children Ame and Yuki will have a U.K. cinema release from October 25. The feature film is directed by Mamoru Hosoda (The Girl who Leapt Through Time, Summer Wars). In the story, a young woman in present-day Japan falls in love with a mysterious stranger who turns out to be a wolf-man. Eventually she bears his children, a confident girl and a more insecure boy, who also have the power to transform from human to wolf.
According to the Film Distributors Association website, the film will be released in 'Key Cities.' Manga Entertainment has already scheduled the film for DVD and Blu-ray release on December 23.
---