News

Madman Entertainment Acquires Coppelion

posted on by Jon Hayward
---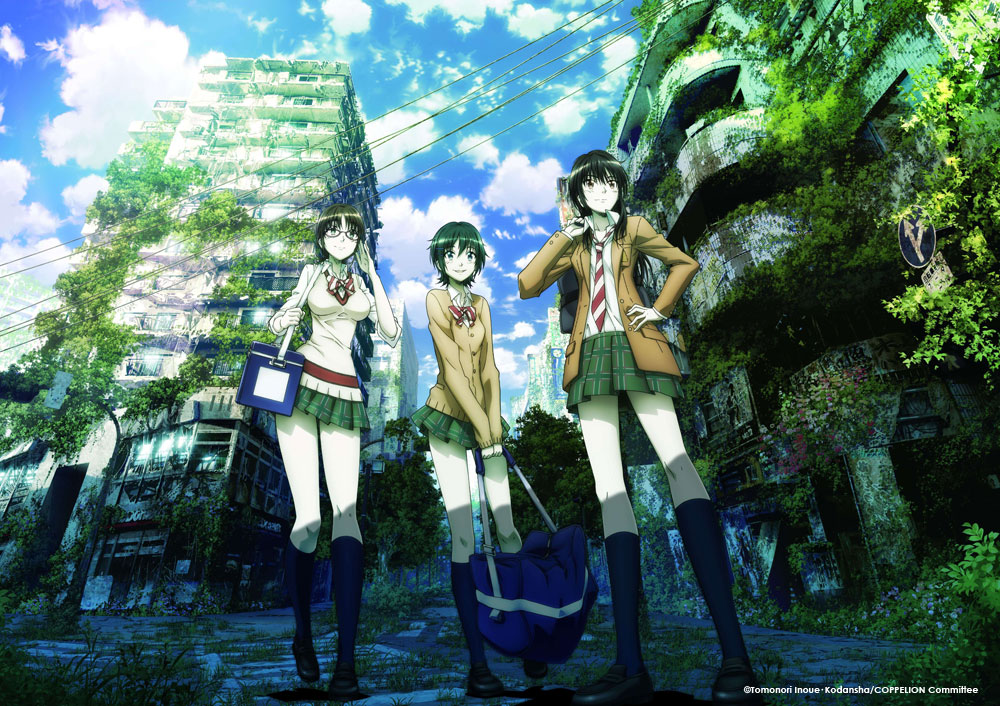 Coppelion
In 2016 a catastrophic nuclear meltdown occurs at the Odaiba nuclear power plant that forces the Japanese government to evacuate Tokyo. 20 years later Tokyo's high level of background radiation has forced the capital to become a ghost town. However when a distress signal is received from the center of the dead city, the SDF dispatches a special unit consisting of three normal-looking teenage school girls to find the survivors. The name of this special forces unit? "Coppelion".
Coppelion is based on the manga of the same name by Tomonori Inoue, originally published in Kodansha's Weekly Young Magazine from 2008 the series moved to Monthly Young Magazine in 2012 and to date has published 18 volumes. The series had an anime adaptation announced back in 2010 but due to the March 11 earthquake in 2011 the series adaptation was placed on hold. The series was revealed to be back in production in July and we received a trailer, character designs and the October 2nd release date on AT-X channel earlier this month. Since then Animax-Asia has announced that it will be simulcasting the series and have released a English trailer (viewable here).
Shingo Suzuki (K, Mardock Scramble films) is directing the series and handling the character designs. Makoto Nakamura (Princess Lover!, Cuticle Detective Inaba) is in charge of series composition and Hiroshi Okubo (K, Mardock Scramble films) is handling mechanical designs. The animation is being produced at studio GoHands (K, Mardock Scramble films) with series directors Susumu Kudo and Hiromitsu Kanazawa. Mikio Endo is scoring the soundtrack, and Hiroshi Okubo is handling the mechanical designs. The series stars Haruka Tomatsu, Kana Hanazawa, and Satomi Akesaka.
Madman Entertainment will stream the series as a online simulcast[1] alongside the Japanese broadcast via the Madman Screening Room from the 3rd of October 2013.
You can view Madman's press release here.
[1] - Simulcast meaning within 24 hours, the Japanese broadcast will be at 8pm on the 2nd of October on AT-X and Madman will have Coppelion on the Screening Room on the 3rd. So not quite the "day and date" mentioned on the press release - Ed
---