News

2014 Godzilla Film's 'Extended Look' Video Shows More New Footage

posted on by Egan Loo
---
The official Facebook account for Gareth Edwards' Godzilla remake film began streaming a new "Extended Look" video on Friday. The 150-second video offers footage not seen in previous videos and trailers, as well as more insight into Bryan Cranston's character, a scientist named Joe Brody.
The film will open on May 16.
The crew began shooting in Canada in March of last year. The film's cast lineup includes Aaron Taylor-Johnson, Elizabeth Olsen, Ken Watanabe, David Strathairn, Bryan Cranston, Richard T. Jones, Juliette Binoche, and Sally Hawkins. Akira Takarada, a veteran actor in the original 1954 film (as well as the sequels Mothra vs. Godzilla, Invasion of Astro-Monster, Godzilla Versus the Sea Monster, and Godzilla: Final Wars), appeared on the set last year.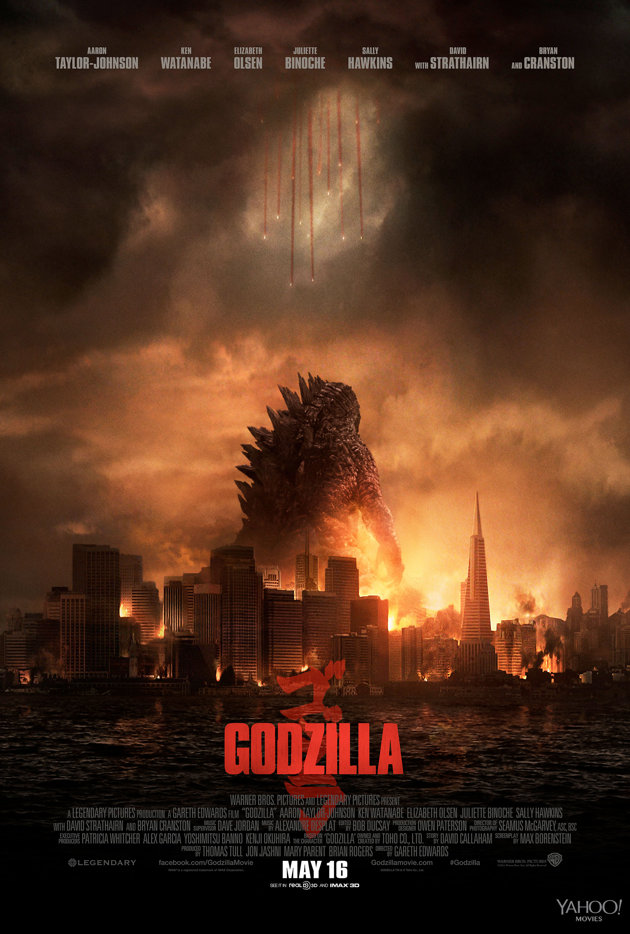 ---