News

Bookstore Comedy Manga Denki-Gai no Honya-san Gets TV Anime

posted on by Sarah Nelkin
Asato Mizu
's story of workers at store filled with manga fans
---

The June issue of Kadokawa's Monthly Comic Flapper magazine is announcing on Friday that a television anime adaptation of Asato Mizu's Denki-Gai no Honya-san (Electric Town Bookstore Worker) manga has been green-lit. The anime will premiere this fall, and future issues of the magazine will have more details on the anime.
The "youthful bookstore comedy" revolves around the folks who work in a Manga Shop deep in a certain "Electric Town" neighborhood. ("Denki-Gai" or "Electric Town" is a popular name for shopping areas that specialize or used to specialize in electric and electronic items, like Tokyo's Akihabara.) The protagonist Umio works part-time at "BOOKS Umanohone" along with his senior at work (but not in age) Hiotan. As many dedicated manga fans visit the store, there is always something going on.
The manga inspired a drama CD that the real-life bookstore chain Comic Toranoana sold last year. The CD starred Ryota Ohsaka (The Devil Is a Part-Timer!, Nagi no Asukara) as Umio, Natsumi Takamori (Pretty Rhythm Dear My Future, Bodacious Space Pirates) as Hiotan, Yoshitsugu Matsuoka (Sword Art Online, The [email protected]) as Kantoku (a male employee at the store), Minami Tsuda (Pretty Rhythm Dear My Future, Wake Up, Girls!) as Sensei (a female employee aiming to become a manga creator), and Tomokazu Sugita (Gintama, Soredemo Sekai wa Utsukushii) as Sommelier (a male employee who is very versed in manga knowledge).
Mizu launched the manga in Monthly Comic Flapper in 2011, and Kadokawa's Media Factory will ship the seventh compiled volume in Japan on May 23.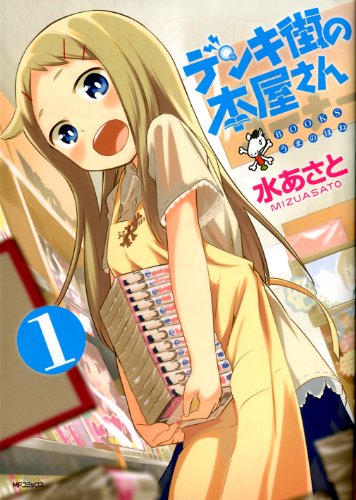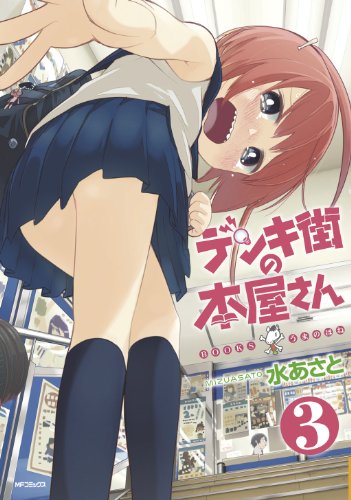 ---