News

Anime Limited Acquires Sword Art Online II on Blu-ray and DVD

posted on by Andrew Osmond
Four-part release, part 1 provisionally scheduled for August
---

Anime Limited has confirmed that it has acquired the fantasy sequel Sword Art Online II on both Blu-ray and DVD. From the Anime Limited website:
The series will be coming to the UK in 4 parts (total) – in Collector's Edition Blu-ray/DVD combi and Standard Edition DVD formats with Part 1 of 4 tentatively set for release August 2015... Part 1 will contain episodes 1-7 of the "Phantom Bullet" arc of the series. The Collector's Edition version will come packed in a rigid box, a digipack to hold the discs, a booklet containing information about the series as well as behind the scenes details and features exclusive to our release... We intend to create a UK Exclusive storage box to house all four parts of the Collector's Edition versions and this will be included with Part 1.
The Collector's Edition combi pack of Sword Art Online II part 1 will have an SRP of £39.99, which the standard DVD will have an SRP of £24.99.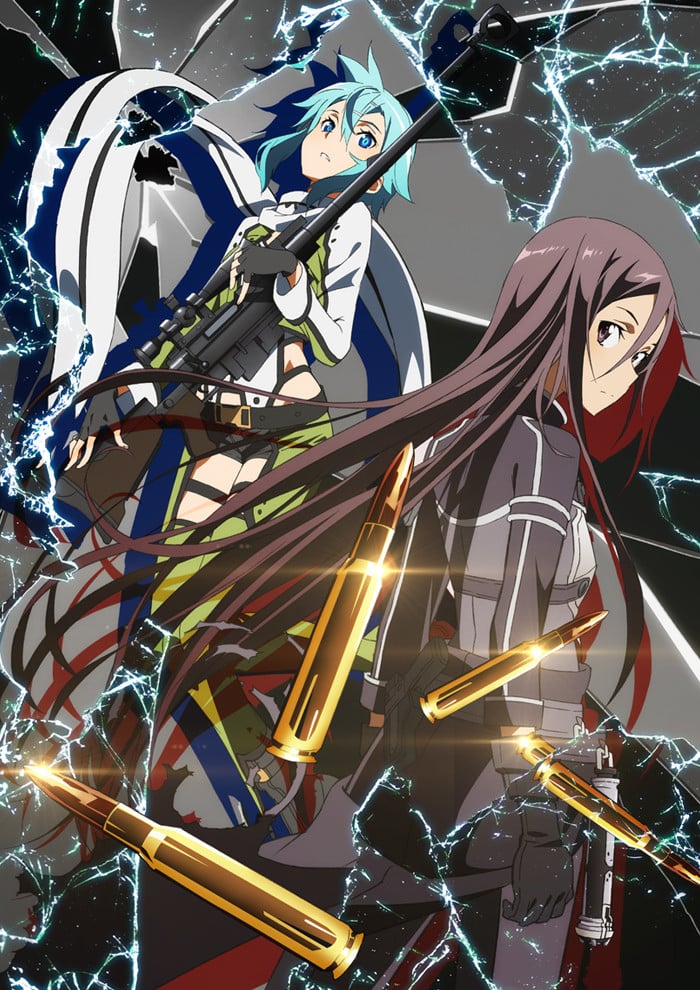 From the synopsis on the website:
1 year after the SAO incident, Kirito is approached by Seijirou Kikuoka from Japan's Ministry of Internal Affairs and Communications Department "VR Division" with a rather peculiar request. That was an investigation on the "Death Gun" incident that occurred in the gun and steel filled VRMMO called Gun Gale Online (GGO). "Players who are shot by a mysterious avatar with a jet black gun lose their lives even in the real world…" Failing to turn down Kikuoka's bizarre request, Kirito logs in to GGO even though he is not completely convinced that the virtual world could physically affect the real world.

Kirito wanders in an unfamiliar world in order to gain any clues about the "Death Gun." Then, a female sniper named Sinon who owns a gigantic "Hecate II" rifle extends Kirito a helping hand. With Sinon's help, Kirito decides to enter the "Bullet of Bullets," a large tournament to choose the most powerful gunner within the realm of GGO, in hopes to become the target of the "Death Gun" and make direct contact with the mysterious avatar.
Image © Reki Kawahara/ASCII Media Works/SAO Project
---