News

REC's Q-taro Hanamizawa Starts Love App Manga

posted on by Crystalyn Hodgkins
Love comedy series centers on "greatest love app ever"
---

The March issue of Shogakukan's Monthly Sunday GX magazine revealed on Monday that Q-taro Hanamizawa will launch a new manga titled Love App in the April issue on March 19.
The love comedy story centers on a mysterious "Love App" that will appear when someone is worried about love. The app analyzes lots of data, and no matter how impossible the object of your desire seems, the "greatest love app ever" will help that person fall in love with you.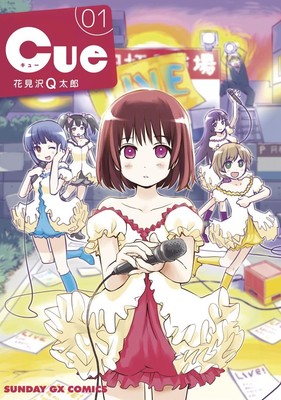 Anime studio SHAFT produced a 10-episode television anime of Hanamizawa's previous series REC in 2006. In 2011, Hanamizawa's Hanamizawa Q-taro Jisenshū Hana-Hiyori erotic short story collection was on the Tokyo Metropolitan Government's list of manga titles that would be restricted under Tokyo's revised Youth Healthy Development Ordinance, which expanded the number of manga and anime that must not be sold or rented to people under the age of 18. The manga was ultimately not formally restricted.
Hanamizawa launched the Cue manga (pictured at left) in Monthly Sunday GX in July 2015, and ended the series last June. Shogakukan published the manga's fourth and final compiled book volume on July 19.
Hanamizawa more recently launched a new manga titled Kanojo ga Bikini Armor ni Kigaetara (If She Changes Into Bikini Armor) in Shonengahosha's Monthly Young King Ours GH magazine last May, and Shonengahosha published the manga's first compiled volume on December 16. The manga is ongoing.
---
this article has been modified since it was originally posted; see change history