News

My Hero Academia: One's Justice Game Adds 3 Playable Characters

posted on by Rafael Antonio Pineda
PS4/Switch/Xbox One/PC game slated for this year
---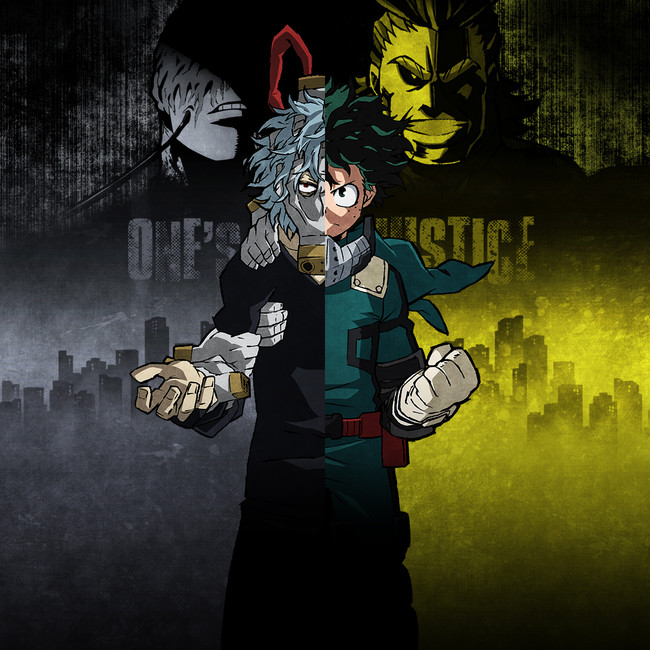 This year's 24th issue of Shueisha's Weekly Shonen Jump magazine revealed more playable characters for Bandai Namco Entertainment's My Hero Academia: One's Justice game on Monday. The characters Fumikage Tokoyami, Kyōka Jirō, and Eijirō Kirishima join the game.
Other confirmed playable characters in the game include Izuku Midoriya, Katsuki Bakugō, All Might, Tomura Shigaraki, Ochaco Uraraka, Tenya Iida, Shōto Todoroki, Momo Yaoyorozu, Denki Kaminari, Tsuyu Asui, Stain, and Shōta Aizawa.
Bandai Namco Entertainment will release the game for the PlayStation 4, Nintendo Switch, Xbox One, and PC this year in Europe and the Americas, and will also release the game on the PS4 and Switch in Japan this year. The game will also get a PS4 and PC release in Singapore, Malaysia, Thailand, the Philippines, and Indonesia this year. The game's title for the English release is My Hero One's Justice.
Kōhei Horikoshi's My Hero Academia manga previously inspired the My Hero Academia: Battle for All Nintendo 3DS game in May 2016, and the My Hero Academia: Gekitotsu! Heroes Battle arcade card game with accompanying smartphone game, which launched in April 2016.
More recently, the manga inspired the My Hero Academia: Smash Tap smartphone game, which launched last year.

---
Disclosure: Bandai Namco Filmworks Inc., a wholly owned subsidiary of Bandai Namco Holdings Inc., is a non-controlling, minority shareholder in Anime News Network Inc.
---