Zenkaikon Announces Johnny Yong Bosch, Eyeshine, Hi5, Ikuzo! Studios
VALLEY FORGE, PENNSYLVANIA (May 11, 2009) - The staff of Zenkaikon is pleased to announce four new guests for its 2009 convention. New additions to the guest list include live action and voice actor Johnny Yong Bosch , California-based rock band Eyeshine, rave DJ Hi5, and Philadelphia's own Ikuzo! Studios.
ABOUT JOHNNY YONG BOSCH: Johnny Yong Bosch is most recognized for his role as Adam Park in the hit television series, The Mighty Morphin' Power Rangers. As part of the cast, he completed an impressive run of over three seasons, two films, and two guest appearances. He is also one of the only actors involved in the series to have made appearances in six different seasons as the same character.
After completing his work with the Power Rangers, Johnny become active in the voice acting industry, landing numerous lead roles. Recently, he has been working as an English voice actor for numerous Japanese animated television series, video games, and movies. His most notable roles are as Ichigo in Bleach, Renton in Eureka Seven, Vash in Trigun, Kaneda in Akira, Kiba in Wolf's Rain, Lelouch in Code Geass, Claus in Last Exile, Clair in Heat Guy J, Sakaki in Witch Hunter Robin, Itsuki Koizumi in The Melancholy of Haruhi Suzumiya, Yuji "Saku" Sakurai in Beck: Mongolian Chop Squad, Guy in Tales of the Abyss for the Playstation 2, and Nero in Devil May Cry 4 for the Playstation 3, Xbox 360, and PC.
Johnny is also the lead singer and rhythm guitarist of his band, Eyeshine, and serves as the host for the hit video podcast, Anime TV (http://goanimetv.com).
ABOUT EYESHINE: Eyeshine is a four-piece "edge rock" band originating in West Hills, California. Eyeshine broke into the underground rock scene in 2006 with their debut EP "How About That?" Their full length debut album "Red Stripes/White Lights" was released in the early spring of 2008, and four tracks from their latest CD "Paper Kingdom" are currently available on their MySpace page. The band invites you to check them out at Zenkaikon 2009. You can find out more about the band at http://www.eyeshine.net.
ABOUT HI5: Hi5 has been a DJ for over four years. Although he first took the stage as a convention DJ at Otakon 2008, he has been an anime and video game enthusiast since middle school. This Baltimore native got into electronic dance music while playing DDR in 8th grade. He also enjoys making his own music, following in the footsteps of dance music pioneers BT, Deadmau5, and Armin van Buuren. In a Hi5 DJ set you will hear everything from electro/progressive house and trance, to remixes of your favorite anime, video game and DDR music. With Hi5 at the helm, you will surely be dancing and singing along. He is excited to be a DJ for the Zenkaikon rave on Saturday, November 7, 2009. You can visit him at http://www.myspace.com/hi5md/.
ABOUT IKUZO! STUDIOS: Philadelphia's own IkuZo! Studios is responsible for bringing us Fighter's High - a live-action martial arts high school comedy. This anime-inspired web series was created and co-written by Christopher A. Ryons, and co-written by Kevin Siter, with SFX/Digital FX by James Panetta and fight choreography by Joey Min.
Series Synopsis: It's the 1st day of school at J.D. Oliver High School (A.K.A. "Fighter's High"), and Adam Kane, the new transfer student is in for the shock of his life. Everyone in this school is a martial artist, from the principal to the janitor. This school also houses the weirdest group of kids Adam's ever seen.
The Fighter's High production group will be hosting a panel and screening their latest work at Zenkaikon 2009.
You can view the latest episodes of Fighter's High by visiting http://www.youtube.com/fightershigh/.
ABOUT ZENKAIKON: Zenkaikon was formed by the merger of the anime and science fiction convention Zentrancon and the anime convention Kosaikon, both in the Philadelphia area. In 2006, they put on their first event, which was a tremendous success. Zenkaikon will return for its fourth installment on November 7 and 8, 2009, moving into the Radisson Hotel Valley Forge. The convention will feature two days of programming with dealers, artists, panels, performances, gaming, and more. The Zenkaikon staff wishes to thank the many attendees who made the 2008 event such a huge success. They hope to see this trend continue in 2009, and are actively anticipating expansion with larger performance and panel areas, dealer space, and video game rooms. Visit http://www.zenkaikon.com to pre-register online, as well as to find information on exhibitor space, panel registration, and Zenkaikon rules and regulations. Printable forms for mail-in registrations are also available.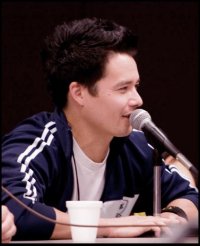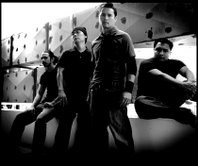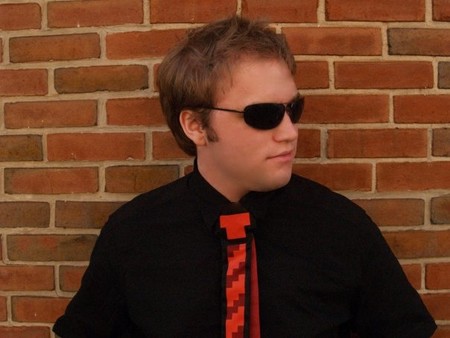 ---